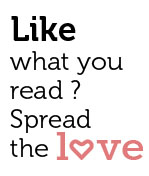 Share
(Or At Least Hate It Enough To Get Rid Of It)
Editors' Note:
This story is the latest installment of Goa Streets' Keep Goa Beautiful campaign, for a greener, cleaner Goa.
Of all the issues facing Goa, not many are as critical as the garbage crisis. It blights the countryside, wrecks tourism, spreads illness and spoils the environment. Ubiquitous untreated garbage on the roadside and elsewhere, I would argue, is one of the top barriers preventing Goa from reaching its economic, cultural and touristic potential.
Today, waste management is one of the top challenges of Municipal Councils and the Panchayats. However, the root of the problem is embedded in the sensibilities of local residents. This, in addition to the tourists who have multiplied enormously in the last few years, has generated uncontrollable waste and no proper systems at hand to manage it. Today we drive through Goa's scenic villages with swaying trees, quaint homes, and piles of garbage. This sight has gradually numbed the people, and it seems most of us are just waiting for someone else to initiate the change.
This is very dangerous.
I did a little research and retrieved some valuable, though somewhat outdated statistics.  According to the Goa state pollution control board report on MSW (Master on Social Work), the total waste generated across the state including the 189 villages is approximately 400 tonnes a day (this information dates to 2012, so we can only assume how much it has risen since then). Roughly, half of this waste is non-biodegradable and extremely harmful for the environment as well as humans (I am specifying humans, because we have obviously separated ourselves from the planet as an independent entity, unaware of our miserable actions towards the planet).The issue has become too large for the government bodies to keep under control. Inadequate waste collection and lack of transportation and disposal facilities have intensified this problem, especially in Goa's coastal villages where tourism has rapidly increased.
On a positive note, there are several privately run organizations around the state that are working hard to solve this. With knowledge about the issue and sufficient strength to fight insensitive people, they are successfully converting garbage into gold. By this I mean composting organic waste for plants, biogas for fuel, as well as solutions and guidelines for environmental hazard prevention, such as overflow from septic tanks, environmental clearance and social awareness programs.
I drove to Mapusa to meet Espie Kandolkar, a local Goan lady from Anjuna who runs Green Goa Works, a not-for-profit organization that offers (as mentioned in the website), 'a wide range of services that will help you harness the goodness of the earth while conserving the environment. You can also contact them with inquiries for any other environmental problems which you encounter during the course of everyday modern living.' All their services are provided at low cost, allowing them to recover the actual cost of materials and labor without any profit. They also have a range of earth-friendly products like floor cleaners, vermin-compost, termite repellants, neem oil as well as food products.
Initiated in 2003, it was initially funded by UNDP (United Nations Development Program) and support from a few others like Goa Foundation, which isspearheaded by Claude Alvares. But for the past few years they have been independent, sustaining themselves by consultancy projects and other services. GGW (Green Goa Works)is backed by some important personalities like Wendell Rodricks, Architect Dean D'Cruz, Capt. Leo Lobo, among others. Aspie began her career in GGWby collecting plastic bottles around Anjuna. This led her to start collecting wet and dry waste from homes and hotels. Over the years, this project has toughened her. "It is not easy to deal with government officials, the Panchayat, corporates and home-owners. The biggest problem we have is plastic burning, especially sanitary napkins and diapers. People don't want to do this on their own, and feel it is the job of the housemaids, who are even more unaware of how to handle waste. You cannot blame the state alone. It goes both ways."
We spoke of the garbage along the highways, and garbage created by hotels, music festivals and the markets. Aware of every loophole and undercuts, she knew the system well. "The long-term tourists are not the pollutants. They come from developed countries that have taken years to create highly effective garbage management systems. So they actually come here and do some good for the community. It is actually the Indian tourists who come to have a good time in Goa and litter the space and leave. No one stops to think about this change due to urbanization because people only think of themselves."There can be systems of penalty and rewards, imposing fines on the guilty and encouraging the heroes with honors. However, in a country where the people prefer to take short cuts, it would be hellish to micro manage.
Detritus Solutions is another Mapusa based organization, founded by Gaurav Pokla, Trivikam Prabhugaonkar and Siddhesh Thali, with the aim of eradicating the state's garbage menace. They not only reduce waste, but also recover valuable resources, which results in creating clean renewable energy. Detritus, in biological terms means 'dead organic material'. Their organizationprovides services such as waste storage, cleaning equipment, waste water treatments solutions, rain water harvesting among others.
Goa is one of the smallest states in India, with only 3,702 square kilometers. One would assume that there would be better management at hand to control not only garbage, but also many other infrastructural issues. However, it is actually the opposite and no one seems to understand the urgency of the situation. Even if every household would segregate their wet and dry waste with genuine intention, it could be a start. This would ignite a chain reaction, which would make the job of the garbage collector easy, which would further lead to better recycling systems.
The change begins with you.
Please visit the following links to learn more about how to manage your waste.
www.videovolunteers.org/garbage-goa