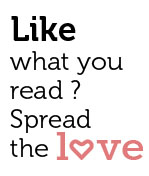 Share
If Cyndi Lauper had been singing in India, help she might as well have crooned, click "Girls just wanna have fun … at their own risk." Let's face it, Goa's streets, like the rest of India's, aren't as safe as they used to be. So what's a girl to do if all she wants is some fun without having to worry about her safety? Here's a list of some of the places where ladies feel most comfortable partying in Goa. Ladies, be sure to check them out the next time you plan a night-out with the girls (or boys)!
 The Backyard
A personal favourite, The Backyard is unique in the sense that an all-women's team runs the show (and the party). Shannon Smith is the owner-cum-chef of this recently opened joint that ranks among some of the best barbeque restaurants in Goa. Shannon's daughter Erin Anderson helps her mom out in the kitchen as the sous/pastry chef. (Buzz is her Chocolate Brownies are 'to die for' and bought in their kilos at a time by out-of-town patrons.) One of the main attractions of The Backyard (apart from its steaks, chops and grilled fish) is its music, courtesy in-house artist Alexis Reed. Wednesdays are usually band nights, Thursdays are dedicated to blues & jazz, Fridays are for retro music and Saturdays belong to R&B. Monday evenings see a lot of action with women bringing the house down with their karaoke sessions. Anuradha Visvanathan, who manages the joint's PR, says "We often try to get as many women to come down when we organise impromptu ladies nights. The Backyard provides a good atmosphere to sit back, relax and enjoy your drink after a hard day's work. You don't feel out-of-place here. That's our biggest strength." Bhagyashree Patwardhan, a regular at The Backyard, says she feels comfortable enough to sit alone at the bar and enjoy the live music.
At: House #248, Bella Vista, Sangolda, Bardez
From: 7 pm – 12 am
Contact: +91 9823593872
Sophie @ Sunshine
Sophie @ Sunshine is another great (and safe) hangout for all the ladies in South Goa. Ranjit Joseph, Manager, says that the percentage of women frequenting Sophie's is higher than most other places. "Usually our guests come as friends. The atmosphere is known, familiar and very safe. The discomfort that a lot of women face when they go out is not felt here; our guests are always relaxed."  The Unique Selling Proposition of Sophie @ Sunshine is definitely its music, thanks to its musically-oriented owners. Currently, there are 'Open Mic Nights' that happen once a week with 'Ladies Nights' and 'Pub Nights' in the cards. The joint aims at becoming a live music destination with a part dedicated to a Ladies Lounge/Wine-tasting Lounge. (We hear renovations are on and should be completed before the tourist season kicks off). Also, hairdressing/grooming sessions are slated to begin in two weeks' time. The idea, the owners say, is to allow ladies to enjoy not just fun evenings, but great afternoons too. Watch this space for further details on events at Sophie's.
At: Opposite Bollywood Resort, Adjacent to Mickey's, Colva, Salcette
Contact: +91 9921213003
Butter
Mention Ladies' Nights and the first place that comes to your mind is probably Butter. One of the newest pubs to light up Panjim's streets, Butter is truly a saviour so far as partying off-season goes. Wednesday nights here are 'legendary' with on-the-house Cosmopolitans flowing freely for Goa's chicest chicas. (Wonder what it is about ladies and pink cocktails.) What really work in Butter's favour are its convenient location and very nice, yet affordable, line-up of beverages. And while the DJs start off the evenings with retro music, you'll definitely be dancing to the latest party anthems post 9:30 pm onward. But if that's not your style and all you want is to catch a few laughs with your girls, head out to the alfresco seating for a breath of fresh air.
At: Gera Imperium 2, Patto Plaza, Panjim
Contact: +91 832 2970002
Malts N Wines The Lounge
Okay, it's only fair that we suggest a place for them ladies who appreciate the finer drinks in life, including single malt Scotch. Enter Malts N Wines, the upscale lounge which boasts some of the best wine & malt-based beverages (36 different types, to be exact) that Goa has to offer. The good thing is that you can order any of these beverages by the glass or the bottle. Another great thing about the place is its intimacy – where you can sip some bourbon or scotch (or any other cocktail of your choice) without having to worry about prying eyes. And if you like what you've read about the beverages, the food menu is bound to pleasantly surprise the gourmet in you. From Mushroom Chardonay to Saffron-scented Risotto and Marinated Salmon Roe with Watermelon, the food menu at Malts N Wines is heavenly to say the least. For all those who want their nights with the girls to be a classy affair.
Near Baga Bridge
Contact: +91 832 6520176/6520177
Edge Bar At Alila Diwa
While music, beverages and food are essential to any night-out, the setting can sometimes make or break a party. Edge Bar makes it to this list especially for its locale and great views. This trendy bar at the Alila Diwa Goa overlooks the cool blue waters of an infinity pool and lush green paddy fields in the distance. Enjoy your evenings amid contemporary Goan architecture while grooving to tunes across genres like jazz and blues, alternative and lounge. If you like your evenings in the open, make use of the outdoor patio. And don't forget to try out the wide range of cocktails, many of which have local twists to them. (Kokum Jaggery Martini, Fenitini!) For a stylish evening out, drop in at Edge Bar to relax, unwind and drink in its beautiful views.
At: Alila Diwa, Ground Floor, Plot #48/10, Adao Waddo, Majorda
Contact: +91 832 2746800
Sol Bar At The Sofala
If there were to be an award for the most fashionable bar, Sol Bar at The Sofala would be a serious contender. Not surprising, given that Sofala has been done up by acclaimed fashion designer Tarun Tahiliani. Its outdoor pool deck has stunning views across the Nerul River to Candolim Church. Known to host some of the best live music in Goa (kudos to Colin D'Cruz and Smokin' Chutney), Sol also serves up great food and drinks. (The wood-fired pizzas are highly recommended!) And if something's not on the menu, the Executive Chef will happily oblige, with a bit of notice.  Need some pampering? The address you need is Sol Bar's.
At: The Sofala, Opposite Bank of India, Bhatiwado, Nerul, Bardez
Contact: +91 7774008822
.