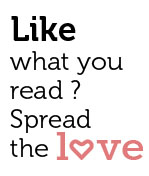 Share
The Corner
Goatimeline Panjim Property Fair, is a Builders Expo. This expo shall be held from 18thApril2015 to 19thApril 2015 at Club Gasper Dias, Miramar. And it will be inaugurated by Shri. Siddharth Kunkolienkar | M.L.A. | Panaji Goa; Shri.Dr. Jagannath (Desh) Prabhudesai | President of CREDAI – GOA & Shri.Shubham G. Chodankar | Mayor | CCP | Panaji – Goa on 18thApril 2015at 11.00 A.M.
Goatimeline Property Expo will be the biggest property expo held in Goa. There will be total 20 stalls of the Builders& other related companies.
Prominent names to exhibit areDevashri Real Estate Developers | ACE Works | Jai Bhuvan Builders | Classic Squares | Green Acres  | Remus Group | Palacio Group | Vedant Realty & NAVELKAR | State Bank of India | Saraswat Bank |President Builders & Rainbow Infra | Four Seasons Shelter |Alcon Developers (Goa) Pvt. Ltd. |Linc Property Developers Ltd. |Risara Properties |Naiknavare Developers | Priority Constructions |Indiabulls Securities Limited |A.N. Kumar.
Property Fair facilitate the Buyers and Builders meet,Spot Booking, Spot Housing Loans, Spot Vastu Consultancy under one roof. No entry fees and it is open for public from 10.00 AM to 9.00 P.M both days (Saturday & Sunday) There are lucky prizes of Gold coins for lucky visitors also by TNS Diamonds.
Goatimeline Property Fair at Club Gasper Dias, Miramar shall be the 12th edition of property fair from Goatimeline Group.
Note: The Corner is  a regular space where businesses, entrepreneurs and all others with noteworthy projects can 'Strut their stuff'