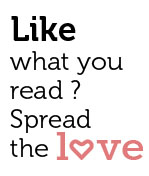 Share
Psychologist, order  Counselor, Teacher and Woman of Spirit
Nisha Gonsalves describes her philosophy in life as "Live and let live." But dig a little deeper, and you will see that her words reflect a certain wisdom well beyond her years.
"You can know everything you want to know in this world through education and experience," she says. "But until you know yourself really well nothing else matters."
A post-graduate in Clinical Psychology from St. Xavier's College in Mapusa (2005), Nisha has taught at several academic institutions – Rachol Seminary for five years, Carmel College for two years, and Apollo Victor Hospital – Nursing for one year.
With such a rich academic experience of teaching to seminarians, graduates, post-graduates and nurses, Nisha says, "Teaching has been a great experience. I am very passionate about my work, responsible and dedicated while dealing with students effectively. Maximizing learning opportunities in a diverse classroom setting has worked well with me."
She has also worked for several NGOs – El Shaddai, Childline – Sangath, Kripa Foundation and Komalsparsh. She explains, "Working in an NGO has broadened my perspective in life. NGOs are involved in various activities such as organizing outreach programmes and forming support groups to make this society a better place."
Speaking about her experience, Nisha says, "I have been working as a counselor for eight years now dealing with various age groups. Each individual being unique, every case is challenging and needs to be tackled differently. I have counseled a variety of cases – alcohol and drug addiction, career confusion, personality development, relationship issues, etc."
For the past three years, Nisha has been working as a counselor for Agnel Ashram. Prior to this, she worked for three years with the NGO Komalsparsh as a clinician cum counselor.
The 'Milan Lodge' – a local hotel in Margao – is run by her mom Lily, catering to an Indian clientele. Both Nisha and her sister Nafisa help their mom run the place. Lily also owns the transport business 'Milan Tours and Travels' (20 seater bus). With two agents helping out in this travel business, they hire buses during peak season.
Nisha says, "Being a working mother, I don't get enough time to balance work and family but I love my babe and my work. I am doing my best."
Her biggest source of inspiration is her mom. Nisha says, "I am the way I am because she has made me the way I am – an excellent mother and a great human at heart. I see a lot of her in me and I love her for that. She is my strength and my life."
"If anything is important to you, you will definitely find a way. If not, you will find an excuse. You don't have to be great to start and you have to start to be great," opines Nisha, offering up even more that noteworthy wisdom.
Nisha lights up when she talks about her energetic and bubbly three-year-old daughter Kyra. And she knows exactly the kind of example she wants to set for this beautiful child.
"Create life which demands physical and mental strength. Have both – that is a proof of nature in you. Believe in yourself. Be strong. Be independent. You don't have to listen to anyone."