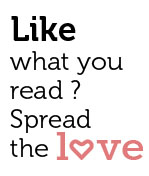 Share
Fontainhas (or Bairro das Fontainhas, in Portuguese) is the old Latin Quarter of Panaji. This area maintains to this day its Portuguese influence, namely at the architectonic level; such as the narrow and pretty winding streets as found in many European cities, old villas and buildings with projecting balconies painted in the traditional tones of pale yellow, green, or blue, and roofs made of red coloured tiles. The Fontainhas's heritage ambiance represents the traditional Portuguese influence in the area and it is in one of these buildings you find this quaint little hotel, where traditional charm and modern luxury blend seamlessly in historic surroundings. "La Maison", translates from French to mean house or home and this boutique hotel which has eight private heritage rooms and a personal concierge really makes the perfectplace to base oneself in Panjim, to have a home away from home.
Situated within these picturesque walls of La Maison, is their small but delightful European cuisine restaurant. The interiors lend themselves to a modern twist of Baroque architectureinspired by European influences. The colour pallet has various hues of greens and blues, with a touch gold for the affluent effect. The high back chairs remind one of Frank Lloyd Write's concept of a room with in a room. Woodend elaborately carved chandeliers, which have been especially been designed for Desbue and vintage mirrors, give it a French feel within this Portuguese building of an era gone by. Although Baroque interior are known for their highly detailed, intricately carved wood detailing paired with luxurious textiles, Desbue maintains a very simple dinning setting to ensure all the focus is directed to the food.
"Desbue" unlike most brand names is not laden with pre-establish meaning. It doesn't have a rich and personal history associated with it. The word Desbue is a derivation from the French language however it doesn't exist in the French Lexicon. Luis Filipe Menezes, of La Maison says "We wanted to create a word that was derived from the French language but not associated with palace or person in order to let our guest have the opportunity of assigning a fresh emotional connect with our brand by the sheer virtue of association or first-hand dining experience." The uniqueness of the word allows for this which adds a much needed modern but tasteful spark to the historic neighborhood in Panjim, which seem to be still getting noticed outside of Goa.
Desbue's delectable menu is every bit as innovative as most European based restaurants. The food is inspired by the European connect intertwined with accents of Traditional Goan Flavours. This eclectic fusion of cultures in the kitchen allows for an experimental menu and a chance to deliver unique food blends from farm to table.
From their entrées of Arugula Bacon/ Hamwith poached egg, red onion, croutons, red radish dressed with olive oil & balsamic, to unusual Fish Carpaccio, with capers, orange, cherry tomatoes a lime vinaigrette. Or one can always just opt for the traditional Beef Carpaccio as well. The Seafood Bisque is just perfect for the monsoons, a huge bowl of comfort to warm your cockles. The warm Beef Salad is ever bit succulent, with hint of the east with Pineapple,Bok Choy, green Onions, sweet chillie, lime leaf with Soya and Sesame dressing. The Terrine de Foies de Volaille (Chicken Liver Pate), Moules Gratinees (Mussels, with panko, Parmesan, Calamata Tomato Salsa) or Rouleaux de Printemps(served in rice paper, with avocado, green onion, carrot, iceberg, cucumber, tamarind Prawns) are but a few of the signature dishes served here. Moving onto the mains you can find such delights as Filet of Boeuf (Beef) with stuffed Blue Cheese, Spanish Pork Ribs with gratin potatoes, Braised Duck, Filet de Poisson either. Besides the delicacies on the menu they also special of the day.
Vegetarian don't need to despair here wither with the melt-in-the-mouth offers like the Feta Filo Pie made with Ricotta, Spinach and a tangy lemon caper sauce to the refreshing Water Melon Feta Salad. The creamy Gruyere Risotto is definitely worth a try, made with green pea puree, saffron, pearl onion and grilled leaks. They also do sharing platters for people who like to try a bit of everything.
Moving onto the sinful side, the deserts, the Chocolate Bon Bon's are a perfect mouthful of nuts and the goodness of chocolate in every bite. The green tea infused panna cotta is light and bright, matching the green hues of the interiors. However, the most sinful and exquisite desert has to be the filo pastry filled with molten chocolate, which just oozes happiness. What's more is their commitment to healthy, locally sourced ingredients in keeping with the preference of their discerning patrons.