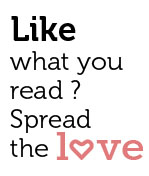 Share
How can we attract the big spenders?
The writing is on the wall. Goa Tourism has identified its two enemies — the Indian male and the junkie backpacker. Ok,pill so maybe that's a bit of an exaggeration. But it's clear the top goal of all those interested in promoting Goa tourism is to bring to the state visitors with the wherewithal to spend a little moolah.
Everything that's been done – from limiting the timings of liquor shops to banning drinking on the beach to patrolling the highways to promising a crackdown on drugs – point in a single direction: redirecting the state's milking cow, the tourism industry.
"We do not want the junkies. Most Goans do not even know what is happening here," said Lavino Rebello, a resident of Anjuna who has petitioned the Bombay High Court at Goa for relief from late-night parties in the village, which itself has a worldwide reputation as party central. "Let the government promote family tourism if it wants," he added.
It's not that Goa has suffered a reduction in the number of tourists. To the contrary, the number of tourists visiting the state each year has been growing steadily, and now stands at around 3 million, or roughly double the local population. Of these, more than 80 percent are domestic tourists. The issue is not the number of tourists, then, but rather what kind of tourists are coming. For whatever reason – perhaps the ubiquitous garbage, the failure of infrastructure to keep pace with development, the onslaught of low-spending visitors – many moneyed tourists are apparently choosing to give Goa a pass. The result is fine-dine restaurants that have trouble filling their tables, fewer five-star bookings, a general malaise in the industry.
Of course, it's not all gloom and doom. The weak rupee and trouble in places like Egypt and Turkey are already giving Goa a tourism boost. The number of Russian tourists visiting Goa so far this year, for instance, is already said to be about 30 percent higher than last year (in just the past three years, arrivals from Russia have surged from around 57,000 to around 1,50,000 per year).
The moves by the government to curb music and the timings of bars and liquor stores may have a bit of a 'throw-the-baby-out-with-the-bath-water' element. Sure, those restrictions could help stop drug abuse, fighting and other undesirable activity, but the truth is lots of law abiding, fun-loving visitors would find it difficult to have a good time with such curbs on nightlife.
Indeed, there are those who applaud that Goa is finally making its way onto the world music map, and that interfering with the parties will only kill the goose that lays the golden eggs for Goa.
"Just at a time when parties are getting professionalized and getting the recognition they need, they come with this that discourages tourists from coming here," Claron Mazarello a local party goer, told Streets.
"If the tourists come and see the police smashing music equipment, or assaulting some party goers on petty grounds, what impression will go?" he asked.
Attracting the most ire from local Goans would be the Indian Male Tourist. Travelling together in large groups, staying in vehicles rather than hotels, cooking and defecating in fields, and spending next to nothing during their stay, these tourists have grown substantially in number in recent years. In many ways, this is a testament to the economic growth of India. People who a generation ago could not even dream of taking a holiday in another state, or most any other form of leisure for that matter, can now afford to do so, even if on a shoestring budget. That's a good thing. But it will take many more years of economic growth to reach the point where these travellers can join the ranks of the sort of tourists Goa says it wants.
"This is certainly one kind of tourist that we do not want," Sheena Barnes, a young resident of Calangute, said of the new visitors.
Reginald Britto, a restaurant owner from North Goa's coastal belt, believes Goa has the possibility to attract a different kind of tourist.
"Today urban Indians from tier I cities are by no means thrifty. It is this we have to catch on. Being able to attract high spending Europeans will take more than just garbage free beaches, if that ever happens," he said.
The increase in Russians has coincided with a decrease in tourist arrivals from Britain and other Western European countries like Germany, adding to the sense that high-end tourists are staying away.
The Goa government earlier this year accepted a report termed the Goa Investment Policy 2013, which recommended ways of getting hold of the right kind of tourists. These include focusing on health and wellness tourism, as well as promoting infrastructure that will bring in 'quality tourists'.
"The Government welcomes investment in high-end tourism products including tourism hubs like oceanariums, theme parks, shopping malls, convention centers, high-end water sports and adventure sports, Marinas, and hinterland river cruise tourism, heritage tourism & homestays in heritage houses …," the state investment policy reads.
In addition, the government plans to grant permission for more starred hotels and increase capacity by around 8,000 beds in the next 5 years. The government is also moving to promote 'medical tourism' in Goa, where people from overseas come here for quality medical procedures that would be too expensive back home.
As with so much else in our lovely state, moving from noble goals to actual implementation on the ground is sure to prove challenging.