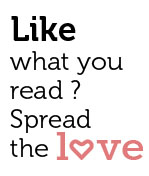 Share
"She looked like autumn, when leaves turned and fruit ripened."
? Sarah Addison Allen, Garden Spells
 When nineteen year old Gail Da Silva heard the crowd burst into a thunderous applause as she won the title of 'Femina Miss India Goa 2013', she knew the fairytale journey had just begun. This dynamic teenager is a mixture of cute and sexy. Stimulated and inspired by former Miss India winners, she is excited to be in the running for this year's title. The race is on?she's leaving no brow unattended, no lash unlined in her passionate effort to wear the crown. Amidst the hustle and bustle of the preparatory sessions, she was kind enough to oblige a few moments for a chat with Jonathan Rodrigues…
JR: I suppose you are done packing and all raring to get to the Miss India Preliminaries. How do these workshops help a contestant?
GAIL: I am practically living every little girl's dream. As a kid I used to spend hours admiring all the contestants and judges at beauty pageants and today I am out there.  There is a lot of hard work involved at workshops. We are trained in almost every aspect of speaking, walking and sitting. Body language is given prime importance.
JR: You hail from Orlim, a lovely coastal village in South Goa. How has the countryside aided your family in nurturing you?
GAIL: I am the only child and my parents would always want me to be happy. They are very excited about my decision to give this opportunity a chance. In fact, it is my family's support and advice that has encouraged me to make a mature decision.
JR: Do you follow Bollywood? Are you of the opinion that the 'item number' dishonors a woman?
GAIL: "Yes I am sort of a movie buff and a huge Shah Rukh Khan fan. I believe that no one intentionally endeavors to get portrayed negatively in the media. I don't see the item number as a vulgar performance. It is an element of the film and there's a sense of dignity to the act.
JR: Imagine being eve-teased; how would you react to the situation? What is your reply to all the sexist leaders who keep jibing at a woman's dress code?
GAIL: Ideally I see three options – ignore, retort back or get offensive. It depends from situation to situation but I am not the one who would scream, I would probably slap the person. I don't see why these people have a problem if we want to walk around in pretty clothes. Their concern portrayed is fake and biased.
JR: What do you do, besides being obsessed with looking at yourself in the mirror?
GAIL: That is absolutely not true (she laughs). I even do my make up in a hurry, we are actually trained to be self-efficient. I love listening to old classic songs – Bryan Adams and MLTR are my favourites. Besides, I just love walking the ramp.
JR: Tell us something that we may not know about you.
GAIL: I wake up early. I can't stay idle, I have to do something or the other. I love food, I can't imagine dieting. I am also an environmental freak, I try and do my bit to keep the place clean. Small comments from family and friends matter to me more than any laurels I could receive.
JR: Religion – does it mean something to you?
GAIL: See, religion is man made, but it is essential that I respect the views of others, as I stay faithful to mine. No one has the right to compare religious beliefs.
JR: You are beautiful and single. Is there a man in your life?
GAIL: I am friendly and full of enthusiasm, so I would need a supportive partner to complement my personality. But for my own reasons and the present career lifestyle; I don't think I have the space for a relationship right now.
JR: Youngsters normally look up to a personality while growing up. Did you follow any real life inspiration figure?
GAIL: Sushmita Sen is such an inspiration. However I consider Lara Dutta my idol. I have watched every video of Lara and am mesmerized by the way she speaks and presents herself. She is so confident and strong, yet so sweet and encouraging.
JR: The whole of Goa will be rooting for you at the pageant and I am sure you will inspire many others to make their opportunities count. Rehearse your winning speech, Miss India.
GAIL: I am deeply grateful for all the support I have and will receive. Currently I love what I am doing. I would say, stick to your dream, persevere and work hard. Even if you don't get there, you will be pleased that you gave it your all. If you win; make sure you meet those expectations that you promised.
Gail Da Silva, Miss India Goa 2013 with the runners up
.
.
.