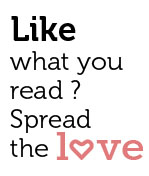 Share
Bookworm's May Day event
Bookworm will host a May Day event for children at the Panjim Garcia D'Orta Park on May 1st 2013, from 4:30 pm to 7:30pm. The event is free and open to all and includes reading, mystery games, stories with grandparents and a community art, crafts and book fair. The event is supported by the Corporation of The City of Panaji.
Children can meet Aniruddha Sen Gupta, author of the 'Fundoo 4' series of adventure novels.
'On the Trail of the Chuchhunder' is one of the various reading-oriented activities being presented on the day. Stories will be read together, and art and craft will be worked on. Grandparents are welcome to participate and read stories. Join Harshada Kerkar and Eva who are inspired by nature and art. Everyone is welcome to participate in this community art project on May Day. Paint a giant canvas to tell your story at the park.
—————————–
International Jazz Day Concert at Panjim Park
30th of April is celebrated by UNESCO as International Jazz Day. Jazz Goa will celebrate it with a concert at the Jardim Garcia de Orta in Panjim, featuring musicians from Goa, across India and around the world. Every year a different country is chosen as the host, this year it is Turkey. The main concert takes place in Istanbul with many countries spread over six continents participating in this worldwide celebration. The host city event features some of the biggest names in jazz all funded to perform by the UNESCO. The artistes will include singers like Natalie Matos (Venezuela), Chico Fonseca, Zezinho Fernandes, Jan Graveson (UK) and guitarists Derek Julian, Elvis Lobo, with percussionists Carlos Gonsalves, Dennis Coelho, Christian Marwitz and many more musicians.
The bands playing will include Smoking Chutney, Latin Connection, Jazz Junction, Emilliano Da Cruz Trio, Moon Ara and Ultra Brass Sound. Raymond Albuquerque will host the show.
30th April, 5pm onwards. Jardim Garcia de Orta, Panjim. Call 9657574480 for more information.
———————-
BURN & BURP FOOD FESTIVAL 2013 (Beer & BBQ Festival) 
NRB Group Events will host the BURN & BURP Festival 2013 this year on 26-28 April 2013, from 2 to 10 pm at the Inox Courtyard, Panjim.
Grill Food (on the Barbeques) with Beer and Beverages are the highlights of this festival, where the most famous restaurants of Goa will come together to display their specialty. The icing on the cake is the 'Burn & Burp Flaming Chef Competition' wherein ladies can participate in the cooking. The entertainment lineup will include live music by Goan bands, dance sequences, folk dances, fire jugglers, Housie (Tombola) and a fashion show. Women who have made significant  achievements will be also felicitated.
This year, among the participating restaurants will be The Crown, The Mandovi, Kudos, The HQ, Pan Asian Bowl & A Tona. The event is sponsored by Renault Quadros Motors, Goa Tourism, Bullseye Entertainment, Big FM, Budweiser and Kingfisher.