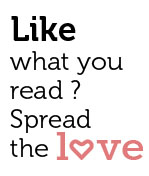 Share
Keeping the Stunning Heritage of Printmaking Alive
Printmaking is not an exclusively Indian art form, treatment but it's so tied up with our artistic heritage it seems fair to claim it as our own. It's an artistic method appreciated for its unique technical qualities and its immense visual vocabulary.
Printmaking is the process of creating art through printing, try often on paper. A matrix, or template, is normally used, with the artist manipulating it to create a range of markings, textures, colour effects and forms. Common matrices include blocks of wood for woodcut, linoleum for linocuts, metal plates (usually copper or zinc) and stone. Fabric is used for screen printing.
Recently, Goa was privileged to play host to the works of one of the best print makers in the country. Krishna  Reddy, now 89, was born in the small village of Chittor in Andhra Pradesh. His journey from a small village to the grand halls of international  exhibitions seems like a fairy tale. Mr. Reddy himself did not appear in Goa, but it was a privilege to see his creations on display in the sunny state.
The exhibition titled "The Embodied Image: Krishna Reddy, A Retrospective"  at Kala Academy last month  showcased  his works dating back to the 1940s. Over 70 etchings and drawings were on display, including works that have been displayed in Paris, London, New York and Mexico. By the time he mastered the process, tinkering with the viscosity of inks and inventing new tools, Reddy was able to create works of luminous depth, some appearing almost like sculpted planes in relief.
In the 1950's, Reddy cracked the process of colour etching, which was not lost on the art world. Joan Miro, the great Catalan painter, had been experimenting with making multi-coloured etchings from a single plate in Paris with Reddy at his side just a few years earlier.
The philosopher J. Krishnamurthy was a great influence in his life and a close associate.  "We inherit the universe but we do so little with our inheritance. The earth so subtle and enduring is an unimaginable marvel. As our understanding of life processes of the earth's organism grows in intensity, our existence in it gains a deeper significance," Reddy was quoted as saying about his art not too long ago.
Ball and Man
 Reddy has been a pioneer in the universe of printmaking. He travelled around the world, lecturing and conducting workshops on the multi-coloured printing technique called Colour Viscosity, an intensely laborious process, yielding  mesmeric explosions of colour and texture. At the exhibit, I noticed clowns and flowers were prominent subjects, his mastery over the medium in a colour pallet of browns, beige, blue, with subtle  highlights in orange and red. The abstract compositions titled and singed in pencil are amazing.
Reddy received the Padma Shri Award in 1972 by President Shri V V Giri and the Gagan Abani Puraskar of Visva Bharati University, Santiniketan, conferred by Indira Gandhi in 1980. He has been living out the country for five decades, now  in the US, and his works are often on display in prominent galleries.
Originally, printmaking was used merely as a form of communication – as a device to reproduce multiples of an original, which could then be circulated to a large number of people. The Chinese first used screen printing almost 2000 years ago. Japanese artists used the technique of woodcut to make several editions of Buddhist manuscripts. There is evidence of the concept of mass duplication in India dating  back  to  the Indus Valley Civilization.
Clown and Flying Swans
Contemporary printmaking came to India in 1556. The process of printing chosen by the artist determines the composition of the template. Once the matrix (the template) has been established, the artist manipulates it using a variety of different materials and methods, all significant to the chosen process.
In most cases the process of printing an image can be repeated numerous times. Works printed from a single plate form an 'edition'. A 'limited edition' is when a set of editions are signed and numbered individually by the artist.
Chromolithography is a term used to describe coloured lithographs, in which each colour in the design is worked onto a separate matrix and the paper is pressed against each of these matrices, to form the final design.
The greatest master of etching was Rembrandt.  Edgar Degas and other contemporary artists used the technique in the 20th century. Among Indian artists, the first artist to use printmaking was Raja Ravi Varma , not as an artistic medium  but as a means for his art to reach the masses. K.G. Subramanyan, Laxman Gaud  among others,  effortlessly incorporated several printmaking processes as well.