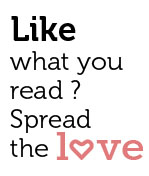 Share
They come to paradise ready for war.
A gas cylinder and stove for cooking chicken. Knives,unhealthy plates and buckets, too. Their bedding for a dozen bodies, thrown together in the rented van parked in a harvested field. When they buy beer, it's a dozen cartons at a time, all purchased from a wholesale store at less than market rates. For food, there's a 25 quintal sack of rice on the van's roof, and dal and veggies. And when nature calls, the same fields of Calangute serve as latrines.
Welcome to the world of the all-male shoestring Indian tourist mobs in Goa. The kind the tourism industry and the state government is ashamed of and wants to say goodbye to in a hurry, before latching on to the high-heeled tourism bandwagon.
While the number of tourist arrivals is growing (a whopping 2.6 million last year), high-end tourism is clearly shrinking – as evidenced by declining occupancy in five-star hotels and a plethora of deserted gourmet restaurants. For whatever reason – ubiquitous garbage, spiralling prices, inadequate infrastructure, the flood of budget travellers – many upper crust tourists, both Indian and foreign, are choosing other global destinations.
Local authorities have taken note, and insist they plan to take action.
"We are looking to make the switch into a high-end tourism destination, which can attract the high-spending tourists to Goa," says Goa Tourism Director Nikhil Dessai.
Big spending tourists, Nikhil says, will fetch big money for the Goa economy, already affected by the mining ban, while at the same time reducing the stress on infrastructure that volume-based tourism imposes.
In simpler words, the kind of tourist Goa wants to woo is one who spends more on a single hotel room for a day or two than Gopal Shinde and his 'gang' of 12 in Calangute spend for their entire weeklong trip.
"We had put together a budget of Rs 25,000 for this trip for a week," says the 30's something Gopal, who spoke to me as the others were busy with their beer and snores on a Saturday afternoon.
I asked this crew parked in a field along the Arpora-Calangute road why they're not staying in a hotel. "We have a van," answered Gopal, adding that the group ate chicken curry and rice the previous night.
"There, you are standing on the feathers," the Maharashtra native told me. Below my feet was indeed a spread of broiler chicken feathers, soft, but rusty with stale blood. The Shindes came to Goa to, in their own words, soak in "skin". "Never seen so many girls in shorts before. We probably will never see them again," Gopal explained.
The tourism ministry is already juggling several plans to get the high spending tourist to Goa, Nikhil informs, adding that a tourism consultant would put the grand plans down on paper this February.
"We are talking about setting up marinas, theme parks, golf courses, shopping streets, etc. In recent years we have lost this segment, because Goa simply did not have avenues for these kinds of tourists. We need to get their attention to Goa once again," Nikhil says, adding that Goa would require at least four to six years to raise the infrastructure necessary to attract the high spending tourist.
Europe. That's the buzzword for the industry, according to Manguirish Pai Raikar, president of the Goa Chamber of Commerce and Industry. He believes that the secret to Goa's tourism success lies in moving beyond the hordes of backpack tourists, just as Europe has done.
"They do not contribute to the economy nor the local people. For that we need to have a proper strategy in place. Just going to European countries and putting up our stalls there is not going to achieve anything," Raikar says.
To be sure, it's not exactly fair to say budget travellers contribute nothing. And they've been an integral part of the Goa story for a long time.
Goa's tourism story began with the hippies in the 1960s and 70s, who put the spectacular beaches and laidback life on the global travellers map. After the hippie wave, Goa was a haven for backpack tourists, who were its ambassadors until the early 1990s, before domestic tourists and the modest-spending charter segment woke up to the destination. And then in the past decade tourism in Goa simply exploded, perhaps a result of India's overall growth.
Mussourie-based tourism consultant Hugh Gantzer believes the time has come to cut Goa's umbilical chord with the backpacker and shoe-string tourist.
"Goa needs to aim for the high spending tourists. The authorities have to decide between volume or value tourism. It's a small state. Volume will further put a stress on the state's resources," Gantzer says.
Currently, Goa has ten thousand hotel rooms across categories. But the top three categories – 'five star delux', 'five star' and 'four star'  – account for 6,640 rooms, a not very sizeable number if one is looking at upper segment tourism.
In the past, this lack of luxury accommodation meant near full occupancy throughout the high season. It also contributed to skyrocketing prices that have helped drive high-end tourists away. (Should Goa really have hotel rates that rival Tokyo's?)
Despite these issues, occupancy this Christmas season has been fairly good, not 100 percent but in the 90s, and, as in every recent year, New Year's Eve occupancy has been 100 percent, says Kevin Rodrigues, General Manager of the Zuri White Sands Resort in South Goa's Benaulim.
Another industry insider, who asked not to be named because he was revealing uncomfortable facts, conceded that five-star occupancy has been lukewarm, especially in South Goa. One reason he cited is that charter arrivals from Russia are down this year. Another is that the state of Kerala has started promoting its beaches to Russian and other travellers and there is a pull away from Goa to Kerala.
And then of course there's the other big issues of infrastructure, chief among them being garbage. In a place where beautiful terrain translates into tourism dollars, Goa does not have a system to manage its garbage. Tourists, both domestic and foreign, are unwilling to listen to excuses any more when it comes to the littered landscape.
"Germans, even those who have been coming to Goa for years, no longer want to come here because Goa cannot solve its garbage problem," says Aurobindo Xavier, a university professor in Munich.
And there is competition from other beach destinations like Thailand and Sri Lanka.
A four-nights-five-days package to Thailand from New Delhi in December last year was pegged as low as Rs 18,000 per head inclusive of airfare, while a similar package to Goa set you back by Rs 25,000.
The Thai Consul General in Mumbai, Tomwit Jarnson, says that the Southeast Asian country had already managed to make a mark as a wedding destination for Indians, something which Goa was otherwise known for.
"They are spread over six seven days and are a great hit," Jarnson said, adding that India was one of the major markets for Thai tourism.
While the right noises are being made by the industry stakeholders as well as the bureaucracy vis a vis making the switch from mass to niche, tourism minister Dilip Parulekar seemed to muddy the waters with a vision for tourism he outlined earlier this month.
"We are expecting 35 lakh tourists this year. We have taken a lot of efforts to make sure that we surpass 2.6 million," Parulekar said.
What will it be, then, mass or niche?
Goa, still beautiful despite all the troubles, deserves an answer.