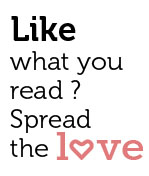 Share
'Shabdulim', an innovative audio CD containing recited Konkani poems and short stories was released on 2nd November at the Goa State Central Library, Panjim. The compact disc features poems by Madhav Borkar, Ramesh Veluskar and other poets, along with short stories by Damodar Mauzo, Prakash Pariekar, Vincy Quadros and other writers, all recited by the authors themselves. Streets asked Salil Chaturvedi, who initiated this project, how it all came about. This is what Salil told us:
I am a Trustee of Score Foundation, a Delhi-based NGO that works on communication programmes for visually impaired people around India. Before moving to Goa, I had produced a magazine for Score Foundation called 'Beyond the Eye' that got into the Limca Book of Records for being the only publication that was produced in print, braille and digital formats simultaneously.
On a past visit to the Central Library in Panjim, I saw many braille books and tactile maps, and I noticed a recording room there too. I also noted that there weren't any audio books produced for Konkani-speaking visually impaired persons. Being a writer and poet (in English as well as in Hindi), I felt that blind and visually impaired readers in Goa should not miss out on the rich literary heritage of Konkani which I had had a glimpse of after moving to Goa. I had read only English translations, but I love the sound of Konkani that I hear sitting in the balcão of my house in Chorao, overhearing children and old women passing by. I am also fascinated by the different dialects of Konkani. Hence the idea of bringing out an audio CD in Konkani.
I approached the noted Konkani writer Damodar Mauzo for contacts of poets and short-story writers. I then called them, telling them about the project and they immediately said Yes. The support was quite overwhelming. Meanwhile, my colleague Bina Datwani and I scouted for a recording studio. Carlos Fernandes, the genial head librarian at Central Library suggested we use the studio of the Department of Art and Culture, on the ground floor of the Library complex. He got us an appointment with Prasad Lolayekar who, when he heard about the project, offered the recording studio for free!
Taha Haaziq, a blind person employed at the Central Library, converted all the audio recordings to the DAISY (Digitally Accessible Information System) format. The National Association for the Blind (NAB) will help in the distribution of the CD. The Art & Culture Department has also decided to form a committee that will oversee this project and hopefully many more audio books shall emerge in the near future.