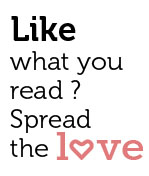 Share
From thrift to stunning art
Until a generation ago, search the motto in even well-­to-­do homes was waste not, medicine want not. The mantra was to reuse; reuse anything that was worn. Nothing was thrown without consideration. Kurtas were handed down to younger siblings, first worn outdoors, then during bedtime. Once that cycle was done with, they were cut up into cleaning cloths to be used in the kitchen. Later they found their way to the floor as mops. Even later, they became foot­-mats outside bathrooms. Some really stingy housewives would cut up strips from those mats, dry them in the sun and carefully roll them into wicks to be burned at night. (There was no electricity in those days, remember?)
Over the centuries, enterprising women turned this frugality into an art form. Old saris were put in layers, laid flat on the floor and turned into quilts, bound together by tiny stitches that drew lines, angles, circles and patterns. These designs, mainly geometric, grew intricate from generation to generation. Brides were gifted godhdees (the name for these traditional quilts) as mementos from their maternal homes. Sometimes, silk saris were used as the outer layers of these godhees, lined on the inside by a cotton one. Some had borders, while others were sealed with a hemmed pinch. (Or should we say a pinched hemmed edge?)
A dedicated group of people in Goa are determined to keep the tradition of patchwork quilting alive in Goa. Recent weeks have seen workshops, a competition and beautiful exhibition extolling the art form right here in Goa.
The bright godhees didn't stop at saris. Blouses and petticoats that couldn't be shared due to size problems were cut into little triangles and stitched together in patterns that, over generations, became regional icons: from stylised lotuses to pomfrets and kites to brinjals and pineapples.
Once the migration from the coastal villages to Mumbai took its toll on rural joint families, one of the first things to be sacrificed was the godhdee. No city housewife had the time or inclination to cut and painstakingly stitch a godhdee. It was easier to buy linen off the racks of cloth-­mill outlets. The only reason why the art form survived was because there was no substitute for the colourful motifs of children's godhdees in shops. Ready-made linen and machine-­stitched, foam-­filled baby bed-­clothes were available, but they were staid. Besides, Mickey Mouse and Winnie the Pooh were alien to them.
Local flavours, ethnic tastes and some traditions don't die easily; they fade. But if that is taken care of before they go extinct, they can be revived. That's what happened in the case of the godhdee. The patchwork and quilting has been revived. Women are now showcasing their traditional talents to the world. They are enjoying their work and also earning a few bucks off it. To help them along the way are NGOs (like Naree Artisans Movement and Stree Shakti Movement in North India) that are doing a good job at saving this art form.
Recently, Goa's Central Museum held workshops to teach interested women the now out­-of­-the­-dead craft of traditional patchwork quilting. A competition was also held to allow participants to use their creativity and make their own godhees. Contemporary designs were incorporated into age­-old techniques, the results of which were beautiful. Post that, an exhibition was held to display the new­-age godhees juxtaposed with some 80-­year-­old godhees.
So many of India's art forms, like the Rangoli, are still alive but hidden from sight. No college teaches these to art students. Pity, since this art form has evolved over time and its variations are peculiar to India's different regions. A godhdee made in Gujarat is different from one made in Karnataka. Bengalis and Tamilians have their own versions. Godhdees from Hindu families don't have Muslim motifs on them and vice versa. The Catholics of Mangalore and Goa incorporated European embroidery and laces into their godhdees.
Most girls today work jobs that don't allow them leisure activities. But they can afford to buy what other women make. Why can't godhdees be converted into quilted bags or jackets or skirts? Maybe the tradition will survive like that. As they say, a good thing never really gets lost; it evolves. Long live the godhdee!