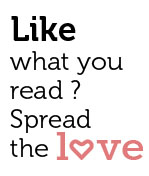 Share
Bird's eye view of Bhutan landscape
What Do Goa And Bhutan Have In Common?
The Challenge Of Keeping Their Native Tongue Alive
Goa Streets Contributing Editor José Lourenço recently travelled to Bhutan. Here is his report on the similar challenges faced by Konkani and Bhutan's language, Dzongkha.
Bhutan is a small country, about the size of Switzerland, with a population of around 7 lakh people. The people are genteel and respectful. Encounters begin and end with a bow. Buy a curio from one of the many handicraft shops and the seller will bow and return your change, holding it with both hands. On asking a waiter at a restaurant for a toothpick, he returned with one, and offered it to me bowing low, holding the tiny toothpick with both hands.
Their national language Dzongkha is a melodious tongue, with a lilting rhythm, and a very ornate, stylized script. In Bhutan too, the anxiety that the English language will eventually swamp Dzongkha pervades newspaper editorials and opinion columns. The Bhutan Observer which used to publish English and Dzongkha weeklies eventually shut down its print editions, continuing only an online English edition. An editorial dated 2007 explains the reasons for closing the Dzongkha print edition:  "We are compelled to suspend it not because it is unpopular or it has no readership but because we learnt it is not considered an attractive medium for advertisement purpose … it is the English edition that interests most of our advertisers since their clients and target groups are mostly English-reading Bhutanese."
Goa's only Konkani daily newspaper Sunaparant, owned by the Salgaocar group, shut down on the 1st of August this year, after a run of 28 years. In Goa too, the two major English dailies Herald and Navhind Times and a couple of Marathi dailies rule the roost, with readers being inclined to get their dose of news in English and Marathi. Government apathy also played its part in the closure of the Konkani daily, with pending advertising dues running into huge figures, according to the daily's managers.
Bhutan has had and still has other periodicals in English and Dzongkha, including the tabloid sized daily Kuensel. But the editorial in the Bhutan Observer went on to express further worries. "Among many students, civil servants, businesspersons, English is the preferred medium of conversation. When it is Dzongkha, no conversation can be sustained without relying on English words and expressions … Even our illiterate folks are picking up and using English words and expressions in daily conversations."
Monk at Tshechu festival
In Goa we have a colloquial word for that comical 'creole' that emerges from a mix-bhaji of English and Konkani—Red English—wherein Konkani is often literally translated into English.
Another Bhutanese writer opines that the language needs to get its act together fast if it is to compete with English. "Dzongkha experts say the language is generally badly used. The bulk of modern Dzongkha literature remains unused for want of quality and standard. The standardisation efforts have been thwarted by disagreements among experts…" That sounds similar to the issues of scripts and orthography that also trouble Konkani.
Although Konkani is spoken widely in Goa, speakers seem to get cold feet when they have to deliver a formal address in Konkani. The same diffidence seems to prevail in Bhutan. "It takes only one foreigner in a gathering of a hundred Bhutanese for a minister or a senior official to switch to English after a first few words in Dzongkha 'for the understanding of the people from outside'…" I have seen this happen numerous times with Goan speakers. A token greeting in Konkani is offered and then an apologetic switch to English. The speaker could very well express himself in Konkani, with a summary in English. What lies at the heart of this is possibly a lack of confidence in one's vocabulary as well as apprehensions about one's dialect.
Tiger's Nest monastery at Taktsang, Paro, Bhutan
One of the most fascinating aspects of Bhutanese traditional architecture is that almost all their older houses are made of rammed earth. Even in this activity, language and song play a role in building the house. The workers sing a Dzongkha song 'Om Sangla Mani' as they ram the earth in the wall shuttering. This helps them keep rhythm with each other, lift each other's spirits and to convey blessings on the house as it is built.
The Bhutanese know very well that the English language is needed as an interface with the outside world, but they are keen not to lose their inside language, Dzongkha, which they see as the 'language of their soul'.
Tshechu festival in Bhutan