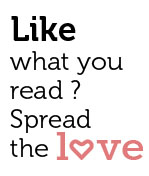 Share
Jemma Selves with children from El Shaddai
If You're Quirky And You Know It Watch A Croc
Our recommendations for an out-of-the-box experience in the sunny state
Volunteer with an NGO 
  You've heard about the generous souls who join the Peace Corps and rough it out in the poorest reaches of Africa, discount saving and improving people's lives as part of an extended vacation. You can do something similar right here in Goa. There are plenty of NGO's (non-governmental organizations) which you can join as a volunteer for a week or a month, viagra 40mg and you can work with either humans or animals. Jemma from England works as a flight attendant with a private airline. She first came to Goa six years ago, ask and, tired of the usual sun-bathing and partying, decided to volunteer with El Shaddai, which works with underprivileged children.  "They have all become my family now! Every couple of years I like to do a big fundraiser to help raise money for something fun for the children to enjoy.  I took 30 of them on a holiday to Bangalore on the train with the help of all of my friends and they had an amazing time!" she says. And this Diwali she took 30 kids on a plane to New Delhi.
Go crocodile watching
One of the most exciting things you can do in Goa is crocodile watching – not hunting! There are plenty of tour operators in the coastal tourist areas who can book you a trip, or you can go directly to the starting point at the Cortalim jetty, board a boat in the morning and take off into the Cumbharjua canals where the crocodiles stay. Unlike in a zoo, the crocodiles here are living in their natural environment, and the thrill of trying to spot them is exquisite. They usually lurk around in the marshy mangroves and can be a bit difficult to spot as they look like rocks – but then they suddenly lunge into the water and scare the living daylights out of you. The area is also one of the most amazing wetlands in Goa with a large number of birds also hanging around – you get the feeling that you've stepped back into a prehistoric time when humans had not yet begun to destroy the environment.
Stay in a floating tent
You've heard of water beds and the things they can do to spice up your love life. Now you can go a step further and actually stay in a one-bedroom floating tent, right here in Goa. You've got to go to Mayem Lake near Bicholim and check it out at the Champions Yacht club at the GTDC Residency there. After checking into one of the floating tents, you can either laze around or go for a shikara ride or a bumper boat ride. In fact you don't have to step on the shore for even a second because they even have a floating restaurant and various other boat rides.
Learn ballroom dancing
Most domestic tourists think dancing is all about grooving at a nightclub, hip shaking a la Bollywood or the bhangra. But it's actually ballroom dancing which is the real thing here in Goa. It's also a great way to bond with your beloved partner as it brings you two right up close without going all the way! There's a lot to be said for this kind of graceful movement on the dance floor. It's not as difficult as it looks, and it doesn't matter if you have two left feet. Start by learning a few dance steps of the fox-trot – the easiest of the dances – or perhaps a lovely waltz. Then get yourself invited to a few Goan weddings or go for one of those Goan balls they have on village feast nights, and tango away with your partner. There are plenty of dance classes to choose from – just check our What's On section for details. (www.goastreets.in)
Watch a Tiatr
Tiatr is the local Goan theatre in Konkani – the Marathi ones are called Nataks. You can't beat them for a insight into the subtleties of Goan society. What happens if you happen to be part of the 99.99 percent of the world's population that doesn't speak Konkani? Try taking a Konkani-speaking Goan along to give you a running translation. Most of the dramas are hilarious take-offs on the current socio-economic and political issues in Goa, besides other things like love, sex and infidelity. There are guest singers and item songs (but not the item songs of Hindi movies) which poke fun at politicians. In fact, a lot of these Tiatrs are said to be financed by rival politicians to try to slander each other while entertaining the voters. A very unique Goan art form.
Wear a bikini
You might think– after having watched countless re-runs of old Hindi movies – that it's sexy to wade into the water at Goa's glamourous beaches in your sari. It's not! Goa has the highest number of bikini shops anywhere in India and it's also one of the few places in the country where it's safe to wear a bikini. So go ahead, get into that tiny two-piece bikini, shed your inhibitions and experience that truly liberating feeling.
Around Goa in one day
Goa is so small you can drive around the whole state in one day. In fact you can drive from the northern end at Patradevi to the southern end of the NH17 at Polem in five hours with your feet mostly flat on the accelerator. But we're looking at a more leisurely ride here, from sunrise to well past sundown. Starting at Panjim you can drive north up the coastal belt via Calangute, Arpora, Siolim, Chopdem, Ashwem, Arambol, further north to Pernem, come down the NH17 from there via Mapusa to Bicholim, Valpoi, Mollem, southwards towards Sanguem, Quepem, back on the NH17 and onwards to Canacona, from where you can turn northwards towards Palolem and onwards towards Betul, joining the NH17 back at Balli, northwards towards Margao from where you can turn towards Colva and come up the Salcete coastal route to Vasco and back to Panjim. Round Goa in one day. You'll never forget the drive.
Explore a ship wreck underwater 
There are a number of ship wrecks around the Goa coast, many of them from the 450-year Portuguese era. Scuba diving outfits in Goa offer dives where you can also explore some of these ship wrecks around the Mormugao harbor, near Grande Island and Bat Island. The area is also a saltwater lagoon and also has corals with multi-coloured fish, which also you can explore. But don't expect to find some long-lost treasures in these wrecks – all that was plundered ages ago.
Go para-gliding
This is the real thing, not the para-sailing you see at Baga and other beaches. It's only available on a couple of beaches like Anjuna. You sit in this glider-chair which is hooked up with the parachute-like contraption, stand at the edge of a cliff and soar into the sky. If you're not a trained para-glider, then you take a ride with a professional. Unlike with para-sailing, in para-gliding you can go as high as you want and go wherever you want to go. But it's not for the faint-hearted.
Run a beach shack
Lots of folks have been known to discreetly 'hire' out a beach shack for the season and spend six months as a beach bum. What's required is some cool cash, and it's definitely a trendy thing to do. Generally the way it works is that you pay a fee upfront, then hire the original shack operator who got the shack license as the manager (who may well prefer a guaranteed lump sum rather than assume the risks of entrepreneurship). If you're the chef type, you can even try whipping up some interesting meals. Running a beach shack brings you into close contact with some beautiful persons while they vacation here – and who knows what that can lead to?