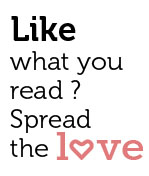 Share
A Reader at the Konkani Book Festival
The Disappearance of a Mother Tongue
Neysa de Souza blushed as I stared at her bewildered. I had just asked her a question in Konkani, pharm Goa's "mother tongue". She didn't understand. She grimaced and asked me to speak in English. A young college girl born and brought up in Goa, Neysa counts herself among the growing legions of young Goans who are decidedly uncomfortable in their native language, Konkani.
"Mhaka Konkani ieta  (I can speak Konkani)," Neysa muttered in weak protest. But she was fumbling. One would think that a people who pride themselves on being different from the rest of the country, and for whom language is the bedrock of their identity — would embrace Konkani wholeheartedly. But judging from the plethora of young who don't know the language or know it only superficially, it seems clear our dear Konkani is endangered.
Thousands of youngsters graduate from schools, especially those in Mapusa, Panjim and Margão and to a certain extent Vasco-da-Gama, who speak only English. Experts say the phenomenon of parents speaking to their children in English, while speaking Konkani among themselves, is largely to blame for Konkani's precariousness. The child has an English environment at home as well as at school depriving him or her of learning the mother-tongue in the early, crucial years. In effect, English becomes the "mother-tongue".
Sociologist and language scholar Jason Keith Fernandes said the phenomenon could be attributed to the fact that many of these families are seeking upward social mobility. Fernandes points out that English has been taught in Goa for centuries, even under Portuguese rule, as it became clear the British, not the Portuguese, were on the rise.
"This led to many Goans emigrating from the state to British controlled colonies in Africa or in other parts of India such as Bombay and Karachi. Ability to speak English at that time was something that was looked up to among Goans…"
Konkani taking a back seat to foreign-imposed languages is really nothing new. During Portuguese rule, missionary schools generally discouraged speaking Konkani.
The difference was back then, it seemed everyone was pretty much able to gain proficiency in their native tongue, irrespective of colonial impositions.
Today, a visit to any of the state's middle to up market restaurants or pubs or social gatherings like musical or art shows indicates Konkani is almost absent in the conversations. It is evident from the body language and facial expressions – youngsters seem almost ashamed of speaking Konkani in these up-market places. If one initiates a conversation in Konkani with a new acquaintance, discomfort and surprise are evident.
The Konkani that is taught in schools is in a largely upper caste dialect, alien to what is actually spoken by a majority of the population and in a script that is rejected by a majority of the state's Catholic population.
When the same Goans go outside their state, the attitude changes, of course. The language of shame at home can suddenly become a brotherly bond of unparalleled dimensions.
Rashmi Menezes from Taleigao recently visited Rio de Janeiro as part of the World Youth Day celebrations. She was near the colossal Christ the Redeemer statue in Corcovado in Rio de Janeiro, and as she adjusted her camera to get that perfect snap of the breathtaking structure she was constantly interrupted by the movement of other tourists. "Aarey, matso kuxin rao re!" she blurted out in Konkani. The tourist she was yelling at stared wideeyed, bewildered, approached her and  asked: "Tu Goenkar?"
One in a billion chance… two groups of people both from Goa but living in different parts of the world had converged atop the mountain on the same date and time. A flood of Konkani greetings and conversations happened
atop Corcovado, thousands of kilometres away from home. "When one leaves one's state and wishes to stand out and claim the identity of coming from Goa, the only thing they can cling on to is the knowledge of Konkani."
"It is then that many of the young people who, neglecting learning Konkani back in their own state, realise the value of their language," said Fr Savio Abreu, a researcher at the Xavier Centre for Historical Research states.
"Having to speak Konkani among other Konkani speakers while others look on wondering what on earth they are speaking is an experience in itself." They say the English that is spoken in Goa is often riddled with Indian-isms and more specifically Goanisms, all of which arise from literally translating Konkani syntax but using English words. Very common is the use of the word "no" at the end of a question — "You're coming, no?" instead of "You are coming, aren't you?"
Everything from Konkani idioms, to cultural connotations is literally translated into English. The shift  towards English is evident in how the language of Masses has changed across churches in Goa. The Holy Family Church at Porvorim, which caters to much of the new settlement around the area offers just one Konkani Mass at 7am on Sundays which is thinly attended and mostly by senior citizens. It offers well-attended Masses later in the day, all in English. Fr Anand Pais who was the first parish priest of the Church, used to stress a lot on the importance of Konkani. His arguments, as expected, did not cut much ice with his predominantly English speaking Parish. However, several other village parishes continue to have Masses in Konkani and some offer Masses only in Konkani.
Another Catholic priest, Fr Natalino Raj used an example to cite how English is spoken in Goa. A doctor asked a young boy to open his mouth during a routine throat analysis. "Open your mouth," he asks the boy. The boy does not react. He repeats the question, still the boy does not react. His mother then steps in. "Baba, Aaaa make," she requests and immediately the boy opens his mouth.
"This is the kind of English — Goan English — that is being spoken here," Fr Raj states.
It would be funny, if it weren't so sad, that we are losing a developed language for a pidgin-tongue.