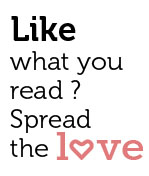 Share
Thomas and Ashwathy Abraham
Every year during harvest season, Park Hyatt Goa traces the life journey of Goa'sbeloved fruit, the cashew. Taking the harvest celebration a notch higher, this year the festivities lasted over twelve days with the culmination of the celebration, the annual Cashew Trail event on the 6th of April. The elegant afternoon was hosted by General Manager, Thomas Abraham.
The highlight at the Sunday affair, a cook-off competition by culinary connoisseur Karen Anand, had the gentlemen flaunting their cooking skills and creativity.  In keeping with Hyatt's higher purpose and commitment to giving back to the community, two garrafãosof rare Feni and Urrak from the Vaz family's private collection were auctioned. The funds raised through the auction were presented to COOJ (Cause of Our Joy), an organisation that works towards promoting mental well-being in Goa. The afternoon also saw the launch of Treasure Island, a one year old premium Cashew Feni from Madame Rosa Distillery.
A cashew stomping ground, soulful live music and a photo booth inspired by the afternoon added fun and excitement to the celebration, while young guests kept busy at the children's play area. Redefining the realm of culinary creativity was a menu that infused the rich flavours of the cashew fruit into succulent meats and delicate desserts. The menu included gravalax of salmon in feni and chili, prawn flambé with feni, cashew coated chicken finger with curry mayonnaise, wild mushrooms sautéed with chili, garlic and feni, turkey roulade, three peas, tofu and cashew stir fry, cauliflower tempura with cashew chutney and BBQ pork ribs with homemade sauce. The pastry chef's sweet indulgences included fresh cashew fruit pancake and crepes with vanilla nectar sauce, a live cashew chikki station, dry fruit cashew fenny chocolate pudding, linzer cake with cashew jamand baked cashew fudge tarts. Innovative cocktails such as the Buenísimaand Taverna offered a fusion of explosive flavours, blending seasonal fruits withFeni and Urrak.
(L – R) Mac Vaz, Srinivasan Raman and Cedric Vaz
Speaking on the occasion, Thomas Abraham, General Manager, Park Hyatt Goa Resort and Spa said "The world over, Park Hyatts are curators ofenriching experiences that are rooted in local character.At our annual Cashew Trail, we embrace one of Goa's proudest heritages and narrate its unique story through food and celebration. We are also pleased that we were able to raise funds for COOJ through this afternoon's auction. Making a difference in our community is a natural extension of our mission to provide authentic hospitality to all who we serve."
Richard Slater and Indrajit Chowdhary winners at the men's cook off competition hosted by Karen Anand
Cashew Trail is an annual event that was conceptualised by Park Hyatt Goa Resort and Spa in association with Madame Rosa Distillery in 2012. Cashew Trail 2014 offered an imaginative selection of events over twelve days, from 26thMarch to 6th April. The festivities included a Cashew Ritual at Sereno Spa, a Feni Cocktail Masterclass, an exquisite five course Feni-pairing Goan dinner, anAfternoon Tea and book-reading and a first of its kind private Feni Master Tasting Evening on the 5th of April.