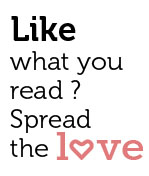 Share
Sukho Thai, order the most popular Foot Spa, advice is gaining a strong foothold in Goa, having recently opened 4 outlets in the hub of Goa's tourism belt. Sukho Thai brings the best foot massage therapies to Goans and tourists alike. Today you'll find a SukhoThai at every prominent tourist hotspot in Calangute and Baga.
Sukho Thai's traditional Thai foot therapies sooth the 10 'sen' (energy lines) that pass though the feet, connecting major acupressure points impacting vital organs of the human body, relaxing the mind, body and soul.
In this season of celebrations, the therapies are the perfect way to sooth and relax one's tired dancing feet!
While inside the spa, all you hear is the sound of water fountains and soothing music while well trained therapists work their Thai magic on your feet, making you sink into your cozy chair. Exotic fruits served after the therapy tickle your taste buds and flush the toxins away. The oils, fragrances as well as the slip-on footwear and the therapy pants are all imported from Thailand especially for Sukho Thai guests.
In addition to the 4 outlets in Baga and Calangute, guests will also soon be able to rejuvenate at Sukho Thai in Colva, Panjim, Palolem and Margao.
Sukho Thai is India's largest and fastest growing Foot Spa Chain. Operational since September 2010 with its first outlet in Mumbai, Sukho Thai has been an instant hit. The word "Sukho" is derived from the Sanskrit word "Sukh", which stands for happiness.
Speaking about the inspiration behind Sukho Thai, Mr. Ashwin Dcosta says "Sukho Thai has over the years been bringing a smile to thousands of esteemed guests – celebrities, models, socialites, dancers, sports personalities and corporate professionals alike and we now hope to serve the international and Indian tourists in Goa with the same zest and enthusiasm."
Sukho Thai is the only spa offering Twin Therapy for guests, where you can enjoy one therapy with two therapists, one massaging your feet and the other your head, back and shoulders.
With a world-class ambiance coupled with unmatched service, Sukho Thai is sure to get Goa dancing with joy, literally!
___
Sukho Thai can be experienced at CALANGUTE (0832 65 112 65), BAGA (0832 65 111 65), TITO'S LANE (0832 65 222 65) BAGA BEACH (0832 652 3365).
Also check out www.sukhothai.in, Facebook.com/MySukhoThai