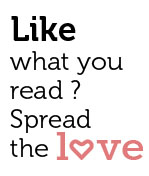 Share
Use of illegal explosives for hunting and fishing persists
You don't have to be an expert sharpshooter to kill wild game in Goa. In fact, you don't have to be a shooter at all, especially if you're willing to break the law and use crude bombs to hunt down wild animals such as boars and deer.
Balls of explosive are rolled together with pressure sensitive detonation mechanisms. These lethal round-shaped balls are then coated with herbs or other vegetation which these animals are attracted to – and randomly placed around the paths along which they normally traverse.
The balls explode the moment an animal bites into one of them. The ball bearings inside these contraptions cut and tear through the vital parts, lethally wounding the beasts. All the poacher has to do then is get a skinning knife and cut out the best portions of meat to be sold at a contraband premium.
Goa's forested countryside is full of stories of such wild game hunts – no guns, no adventure or risk, only game. There have been times when these explosive traps have claimed the wrong victims – humans.
There's the case a few years back of Rukhmini Naik of Batim village, southeast of Panjim. Busy clearing a patch of land on the Curca-Bambolim plateau of dry grass and wild bushes to prepare the field for cultivation, Rukhmini lost her forearm when one such crude bomb exploded when her sickle stroke hit it.
"When the incident occurred, I at once knew what it was. I cursed those bad hunters," she told Streets. The police could not do much, she said, because it is impossible to identify who had placed the bomb in that field.
According to Deputy Superintendent of Police, Umesh Gaonkar, there have been cases where a group of tribal folk from neighbouring Karnataka state come for the specific reason of hunting wild game using such explosive balls.
[tok id=69cc4dd58eb2575a482789164bb5beb7 partner=9385]
"They stay here for three-four days and leave with their prize (whatever game they get using this modus operandi)," Gaonkar told Streets.
Gaonkar also admitted that some Goans too use this method for hunting wild game, but it is restricted to the remote forest areas where human habitation is rare.
The manufacture, possession, use, sale, transport, import and export of explosives is regulated by the 130-year-old Explosives Act of 1884.
Under this law, the Collector (district magistrate) permits trade and possession of explosives for legal use in Goa's mining operations, including in granite and basalt (road metal) quarries.
But a significant part of this explosive material does get diverted for illegal use, including in mines and quarries, Gaonkar admits. He however insists that supplies of explosives to Goa have obviously dwindled since the Supreme Court imposed a ban on iron ore mining last year.
"It (use or misuse of explosives) is not as widespread as in the past although it still exists in some places in Goa," Gaonkar said of the unchecked misuse of explosives.
It is illegal to use explosives for hunting or fishing.
Apart from hunting wild game, the use of explosives to catch fish is also well known and employed to kill fish by those who don't understand the virtues of patient fishing.
Special water resistant dynamite sticks with similarly waterproofed wicks are tossed into the water where shoals of fish are known to park themselves. On exploding, the fish in the proximity die or are left temporarily motionless due to concussion. All one needs to do is take a net hooped on a long handle and scoop out the dead and stunned fish.
This method of fishing is generally used in river basins upstream in Goa's eastern hinterlands, according to Ramesh Gaonkar, a resident of Surla in remote Sattari taluka in north-east Goa. It's normally done on a non-commercial basis in the summer months of March, April and May pre-ceding the monsoons when fish are known to retreat to the upper reaches of rivers.
"The catch is then distributed across the village and consumed," Gaonkar added.
According to Amrut Singh who heads the Animal Rescue Squad, an NGO working in conjunction with the state Forest Department, fishing in rivers using explosives is illegal although it has traditionally been followed here in Goa for many years.
Last year, Amrut found around a kilogram of explosives, including detonators on the bank of the Vathadev river in Bicholim sub-district of North Goa. He lodged a complaint then, but the youth who had fled – leaving the material behind when Amrut appeared on the scene – were never brought to book.
Amrut says the state government machinery should proactively bring this practice to an end because it causes irreparable damage to the ecology and fish populations in the rivers.
/
/
/