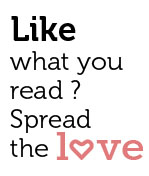 Share
Shop Till You Drop! We really hope you enjoy our story on the ultimate Goan shopping experience. We probably shouldn't be totally surprised at the plethora of incredible shopping options in our little state. It turns out that this little slice of South Asian paradise attracts not just artists and writers and dreamers of every kind. But also lots of intriguing boutiques and shops and unusual businesses that somehow find a home on these inviting shores. Read our coverage. You might just discover a secret or two!
On a more serious note, we'd like to draw your attention to our piece on the street children of Goa. Their numbers are growing. And whatever you might think about why they're here, stop for a moment and contemplate the basic reality. Every child on this planet has a right to be fed, clothed, educated and loved. Every child.
On these pages, we bring you stories about a very special art exhibition in Assagao that reminds us of the need to preserve and protect the traditions of folk and indigenous art in India. And our Music & Nightlife story on Natalie Matos shines a spotlight on a very special musician in our midst. Of course, don't miss our food story in this edition, especially if you love home-cooked Indian food but sometimes are just a little too lazy to cook it yourself.
Speaking of laziness, we hope you get a kick out of Dr. Charlane Pereira e Rebello's sassy piece on what exactly you should NOT do if you don't want to be HATED by your wife!
Lastly, it's election time in Goa and India, as we all know. We hope you find our election coverage to be instructive, informative and enlightening. It's time for Goa and India to decide. Our hope is that we decide well.
The Goa Streets Team