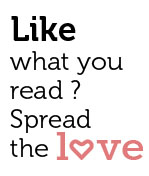 Share
An East-West blend of dance and music
Young couples in colourful kunbi saris and kurta-dhoti ensembles dance on stage in a high energy act, to the throbbing beat of traditional Goan instruments. The dhalo folk dance merges into a mando which in turn makes way for exotic Indian classical dance. The Bhangrallem Goem troupe sets the stage afire.
Think Goa and music, and the melodies of folk, mando, cantar and the traditional 'geet' spring to mind. Think dance, and you see images of dhalo, corredinho, waltz and Indian classical dances. But in the last decade or so, Purnanand Chari and his troupe Bhangrallem Goem (Golden Goa) have been performing a delightful blend of these Western and Indian styles that Goa is famed for.
Purna (44) as he is popularly known, heads the Konkani department at Mallikarjun College in Canacona. Inspired by the dynamic performances of Mangalore-based Mandd Sobhann, Purna set out to create a show that would bring together Goa's varied Konkani music and dance genres into one spectacular gala.
The concept of Bhangrallem Goem took off in 2002, when Purna took up the challenge of motivating and choreographing a group of singers and dancers to perform over 20 songs in a 2-hour show at the Rajiv Gandhi Kala Mandir, Ponda.
"I blended Goan folk dances with modern styles. The costumes were also drawn from traditional outfits," says Purnanand, a past president of the Konkani Bhasha Mandal (KBM). "In Goa, Hindu and Catholic audiences are divided across tiatr, cantar, geetam and folk shows. I tried to bring them together, by including tiatr style songs by Chris Perry, Alfred Rose as well as Indian classical songs by Jitendra Abhisheki, Ajit Kadkade, and also music and dance of our folk culture."
Songs composed by Purnanand, like 'Ami Zuzache Vangddi' (We are warriors), Suklelea Zaddar (On a dry tree) and Mandovi Mandollinam often combine elements of the dulpod, mando and vers, all traditional folk forms. He has composed over 50 songs, many of which are performed routinely at Bhangrallem Goem's shows.
A typical show involves around 45 artistes, including singers, dancers, choreographers and technicians. The cost of staging a show runs to about 35,000 rupees. Much of the cost of earlier shows was borne by Purnanand himself. As requests came in for shows around Goa, various hosting institutions and the state Art & Culture department began to foot the costs, but by and large this project has been a labour of love.
"We always encourage local talent wherever we perform. Artistes from the village where we perform are encouraged to compere, sing and dance in our shows," says Purnanand, who shoulders the overall coordination of the entire show, besides singing his songs. "A decade has passed since we began, and some of the kids who performed with us are now grown up and have married. Soon the next generation will be performing with Bhangrallem Goem!"
Singers like Sonia Sirsat, Bindiya Vast and Rajesh Madgaonkar, dance choreographer Vishal Gawas, folk dance maestro Pramod Mhadeshwar and the folk dance troupe Siddhi Vinayak Akar from Mardol are just some of the performers that have graced the Bhangrallem Goem acts.
"I owe a lot to my wife Rupa, she comperes and helps coordinate our shows," acknowledges Purna. "She has been very understanding right from the start, especially when the finances of our shows were strained."
He recalls some prestigious shows – at the Centenary Festival of Canara Bank-Mangalore, 25th anniversary of the Bombay High Court-Panjim, Gomant Vishwa Sammelan-2006, International Film Festival of India-2012 and many more.
Purnanand's group also conducted a landmark contest for bhajans (devotional hymns) in Konkani at Ravindra Bhavan-Margao, wherein over 60 groups participated. Prior to this, there were no Konkani bhajans in practice, as the Marathi language held sway over all Hindu religious ceremonies in Goa.
More than 120 shows later, Purnanand has even greater ambitions. "I want to revive the All India Konkani Music Festival that was first staged in 2002," he says, referring to the popular event that brought together all Konkani communities for a 3-day fest. "I also want to initiate a Festival of Konkani Identity – Konkani Asmitai Sammelan."
His group also participated in the Longest Marathon Singing event of Mandd Sobhann at Mangalore in 2008, where the 40 hour songathon earned a place in the Guiness Book of World Records.
What rivets the audience to their seats are the high energy dance moves and dazzling faces of the young dancers on the Bhangrallem Goem stage. "That energy is there in our traditional Konkani folk dances," asserts Purnanand.
That latent energy has been unleashed onstage by Purnanand Chari and his young ensemble to truly showcase a Golden Goa. Konkani culture keeps evolving, and Bhangrallem Goem's innovative dance steps are in the right direction.
/
/
/