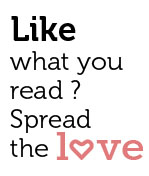 Share
Ramesh Dembla
The World of Ramesh Dembla
He is the toast of Bangalore's Page 3. Tabloid fodder on a Saturday night. Work hard, hospital party harder Designer Ramesh Dembla on why it is important to follow the heart to fulfill your aspirations, in a quick tete a tete with Goa's fashion and lifestyle writer, ETHEL DA COSTA.
His clothes speak of opulence and grandeur. Not just on the ramp, but off the arc lights as well. His signature clothing finds many a cozy space in the wardrobes of the rich, the famous and the party animal in the country and abroad. His clientele ranges from film personalities to the young corporate honcho to NRIs. His ramp shows boast of show-stoppers to the likes of Bollywood actors Akshay Kumar, Niel Nitin Mukesh, Madhawan, Tusshar Kapoor, Jacqueline Fernandez, Zarine Khan, Sophie Choudury, Riya Sen, to name a few. At a recent showing in Bangalore, his front row spotted celebrities like Shahid Kapoor, Priyanka Chopra, John Abraham, Deepika Padukone and Chitrangada Singh. Besides the celebrity pop-up, I'm curious to know the designer behind the label `Krishna Dembla', because the man minus the paparazzi is a pretty chilled out guy next door. What then defines Ramesh Dembla and his work? Because contradictory to the opulence, the designer advises `keep it simple.'
Excerpts of my interview:
ED: What are the pre-requisites of a good, creative, successful designer?
RD: According to me, someone who follows his/her heart and doesn't get influenced by predictions (made by anyone portraying to be part of the fashion industry and so called fashion critics), will definitely have a collection for people to look for. At the same time if a person can retain the look of the design from the time it's conceived on paper till it's executed, surely it's a good designer.  I have seen lots of young designers show something excellent on paper /sketches, but when they are made they look so different. I would say failure is success delayed, so never give up.
ED: The fashion world is as volatile, as it is dynamically creative. How do you keep abreast of trends?
RD: My clothes speak of opulence and grandeur. The USP lies in the fact that the clothes are also a big hit off the ramp as well.
ED: What is your own style statement? What defines the label: Krishna Dembla?
RD: Like I mentioned, my collection is elegant, modern but not conventional. The label `Krishna Dembla' is synonymous with gowns and dresses which are elegant and ethereal with a hint of seduction. I think the transparent layering with ghagras, and sarees have also been known to be elegant, trendy with minimal embroidery.
ED: Do you think Goa is coming of age in fashion. What is needed to make it professional, and hence into a steady business?
RD: Goa is getting a lot of fashion coming in. However, just one thing, when designers come to showcase their collection, let the party begin after the show.
ED: Suggest five trends that are here to stay in 2014
RD: Some things which will stay forever are:
For Men:                                              
1) a good fit denim trouser
2) a white and a black shirt
3) a good fit black trousers
4) a blazer
and since men also need to look suave, metro sexual, or whatever term you use, please carry some good hair and face products
For Women:
1)        LBD. Little Black Dress. Length doesn't matter, comfort does.
2)        Saree. According to me for every Indian woman, it is a must-have.
3)        Denim. Skirt or Jeans. Depends on comfort level and body size
4)        A White or  Black shirt or a top
Designer Ramesh Dembla with models on the ramp
ED: You will be showing in Goa this Easter. What can fashion lovers look forward to your forthcoming fashion show at Baga?
RD: My collection is called FUCHSIA SHINE. Think PINK.  One is immediately reminded of feminine forms. This is a tribute to women. In these troubled times where women have begun questioning their basic existence in a country addressed as Mother Land, the collection is a tribute to the female spirit, drawing inspiration from the nation's women who have stood strong like a backbone of this country since time immemorial. With hues of pink and purple that have been crafted and designed in the label's signature style, that of layers and embellishments, this collection will celebrate womanhood.
PRESS UPDATE
The FINAL FINALE is finally here….On April 20, luck and talent will favour the brilliant….
Presenting SOUL SHINE by Bangalore's Celebrity Designer Ramesh Dembla at Bottlebay, on April 20. An evening of glamour, shine and winning smiles to culminate the month long hunt for Goa's Kingfisher Ultra Fashion Guru 2014 and Rockland Dark Mega Model 2014.