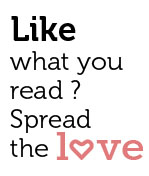 Share
Lose Yourself to Dance!
In the battle of the two EDM music festivals, hospital Sunburn v/s Supersonic, treatment guess who won? The music fan! Never before has Goa – or India – seen such an amazing line-up of world class DJ's showcasing some of the finest electronic dance music in the world, right here in Candolim and Vagator.
It was the seventh Sunburn in Goa, and naturally it was bigger than Supersonic – which took its first baby steps to loud applause. With the two festivals clashing over the venue in Candolim, Sunburn finally opted for a vaster, bigger venue in Vagator, ending up with what was undoubtedly the biggest and most impressive Sunburn ever, with the festival spread over 500,000 square metres of land up on the Vagator plateau, with fantastic views of the sea and a fairyland-like atmosphere.
What made Sunburn 2013 a phenomenal success was also the devotion and loyalty of their fans, who have been religiously coming for the Sunburn festivals in Goa every December. The number swelled to 30,000 festival-goers every day for three days (a conservative estimate), wildly cheering every single track played by every single DJ. Besides the music, the whole festival venue had a carnival-like atmosphere with a giant wheel, food courts and even a bungee jumping crane where you could go up in a cage-like contraption and dive down on a bungee rope for that near-death experience – for only Rs 2,500.
On the other hand, Supersonic also drew in several thousand fans who are also likely to stay loyal to Supersonic when it comes around again next year. On the last day of Supersonic on December 30, the place was packed with over 15,000 fans grooving to every track by the time the fest came to an end.
Sunburn
Goa truly is now the capital of electronic dance music festivals in India, if not Asia, taking its renown as the party capital of India to a completely new level.
It was an unforgettable experience for the thousands of music fans who had come from all over the country – Sunburn pointed out they had visitors from 36 countries. It was an incredible line-up of DJ's from all over the world, with Grammy winners and top-of-the-charts superstars like Afrojack, Benny Benassi, Axwell, Tristan, Pete Tong, Mark Schulz and dozens of others dishing out their stuff to salivating fans.
Of course, some of the sets were better than the other sets. On a critical note, many of the sets sounded like each other, with the DJ's playing popular chart-busters. Sunburn's sound systems were truly world-class. And considering that Supersonic was put together in only 21 days (something festival curator Nikhil Chinapa repeated often!), the sound and production at Supersonic were also quite impressive. Of course, with so many stages all blasting music all the time, the low notes on any particular stage were at times inaudible in all that cacophony.
Supersonic
One of the highlights, and easily the best set at Supersonic, was on Saturday night, day 3, when Ferry Corsten played a mind-blowing two-and-a-half-hour classic dance set infusing the music with sounds from the different eras of dance music. Over at Sunburn, the last day's closing set by Axwell was the best ever set at any of the Sunburns, according to many.
Fans could sample different genres of dance music by going round to the various stages at the two festivals, three at Supersonic, and six at Sunburn. The main stage at Sunburn was called Dance Temple, and featured a huge pop image of the dance avatar of Shiva, Nataraj. Clearly, a nod to the Goa trance scene which flourishes in Vagator. The other stages were called Cubezoid – which had the more experimental music, Space Station and Space Jungle – which both had music for the space heads, and Bass Machine and Flutter Bug. Over at Supersonic, they had three stages, Sub Sonica, Laboratoire and Spectrum.
Supersonic
Some of the more notable artistes who performed include Above & Beyond, Booka Shade, Richard Durand, Johnny Deep, Mark Knight, Albin Meyers, and many other top-ranked DJ's in the world.
It was also all a bit overwhelming for the fans. Dhruv, a 19-year-old student from Mumbai came for Supersonic because the tickets were a little more affordable than at Sunburn. "Man, I bought a VIP pass for Rs 9,500, but it's only for entry," he wailed, saying that he had to dish out more for drinks but that he was thoroughly enjoying himself nontheless. After the shows got over at 10 pm, he also made it a point to go for one or the other 'after-party', with the VIP ticket getting him free entry. By the last day of the fest, it was happy hours at Supersonic – you bought one drink and got one free!
For the DJ's, too, Goa was a discovery. "This is the first time I am here and I am really happy," Grammy-winning music producer and DJ Benny Benassi said after his set at Supersonic, adding, "Goa is crazy and I love the food and happy that I am finally tasting Indian food."
Sunburn
It was the organizers of the two electronic dance music festivals, though, who were the most thrilled with the festivals, considering, for example, that a single day's ticket to Sunburn cost Rs 6,000. Multiply that by around 20,000 or 30,000 and you will know why Shailendra and Harinder, the brothers who run Percept, will be grinning for the rest of the year.
"It's all thanks to the fans," Shailendra said in his blog on the last day of Sunburn. "Dedicated, fanatical, infinitely energetic. Everything has been of the fans, by the fans, for the fans. A festival is made by the fans that live it and love it and celebrate it, and there were a lot of fans living, loving and dancing at Sunburn Goa 2013. From the very beginning we had said that it would be the biggest and the best ever. And it was. Beyond all our imaginations."
Sunburn Love
Says Jaideep Singh, one of the organizers of Supersonic, "Our debut journey has been sheer magic. Next year, we promise to bring in a whole new dimension to the festival."
It's going to be a long wait of 365 days, but it's going to be worth it.