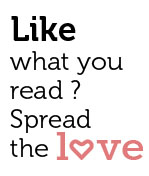 Share
Whisky connoisseur and mentor – Anchal Kaushal
Black Dog, abortion the premium blended Scotch Whisky from the house of United Sprits in association with Citrus – The Banquets, hosted the city's elite to an evening inspired by the brand's true calling – 'Life is in the pause'. Relaxed yet upbeat the city's elite unwound and soaked in the laid back atmosphere over some fine Scotch Whisky, nurse soulful music and gourmet food!
Over 100 guests were treated to an evening with a generous dose of luxury, opulence and indulgence as they experienced the finer nuances of their favouriteScotch Whisky – Black Dog Triple Gold Reserve. Whisky connoisseur and mentor – Anchal Kaushal introduced guests to the art of creating a beautiful Scotch Whisky blend, the distillation and unique triple maturation process and the origin and lineage of Black Dog.
The guests were provided the exquisite experience of pairing the Scotch Whisky with the right balance of flavours on their plate. Food with sharp flavours that don't pair easily with wines work very well with ScotchWhisky. For starters, Black Dog Triple Gold Reserve was served with cream crackers, topped with feta cheese, honey, walnuts and sundried tomatoes. The honey sweetness of the Whisky was enhanced by the natural honey, the dryness of the walnuts and zest of the tomatoes complemented and contrasted the flavours of the ScotchWhisky. For the mains, the Whisky pairing with Spicy Chicken Salami, BBQ Smoked Turkey and Smoked Chicken Ham brought out an enticing harmony among the flavors. The evening ended with the incredibly indulgent pairing ofthe sherry and oak notes of Black Dog Scotch Whisky with a sinful dessert of milk chocolate with walnuts, dark chocolate and chocolate with orange filling. The relaxed ambience of the night was heightened by the soulful stirring music of Chandigarh based band, 'Just Ittefaaq'.
'Note: The corner is a regular space where businesses, entrepreneurs and all others with noteworthy projects can 'strut their stuff"