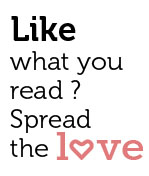 Share
Crafting An 'Art In Nature' Project at MOG
The Museum of Goa at Pilerne, curated by Subodh Kerkar, is hosting a Dutch artist Karin van der Molen in the month of January. The artist has had recent exhibitions in China, The Netherlands, France, Denmark, Germany and other countries. Her curating activities in the last ten years include several 'international art in nature' projects in the Netherlands.
"After finishing my international law studies at Amsterdam in 1989, I gradually changed my career from university work to the arts," says the artist. "I made posters and magazines and books for theatre and small editors. As the computer took over graphic design I disliked the loss of the handwork. I started taking drawing classes, and finally went to art school in The Hague."
She started her professional art career as a painter in the nineties. Karin eventually moved from the city to the countryside in The Netherlands. "The confrontation with nature all around challenged me to answer with installations in nature. I slowly developed more as an environmental artist, alongside other interests such as painting, a little graphic design and video. From then on I worked on the theme of our relationship to nature in my paintings as well as in my environmental art. Nowadays I work mainly as an environmental artist, making site specific works all over the world," says the artist, who speaks Dutch, English, German, French, Spanish and Russian.
In the last decade she has increasingly focused on environmental and site-specific art. "I take time to study and experience the location where the artwork is going to be made. I try to find the entrance to that place, and find out how to formulate an artistic answer to it. There are several central themes that keep intriguing me. They compel me to extend a certain work into a series of sculptures, paintings and video," she explains.
"One important theme is the human relationship with nature. I live in an urban, digital, global world. I have been searching for the link with nature ever since I became aware of the necessity. By using natural materials for my site-specific art work, I try to seduce myself and others to get closer to, or even 'enter' nature. The outcome is often a sculpture in which one can enter, either physically or mentally." An example is Moonstruck, an installation at Kiev in 2012, where she suspended a large sphere of woven hay between the birches. It had an opening into which people could poke their head in, to be all alone in a world of grass.
"The work also influenced my perception of nature and sparked new ideas and visions which in turn, prompted me to integrate non-natural materials such as sellotape, rope and old furniture. With this, I try to approach the soul of the location." She cites 'The Soul of the Oaktree', a sellotaped oaktree 'growing' in a greenhouse, at the Environmental Art Fest, Scotland in 2012. Another work that shows an abstract quality of nature like fluidity, thus creating a crossover between culture and nature, is 'Flux', an installation of chairs in France, in 2015.
"With these installations I hope to offer the experience of opening up to nature, to myself and the visitor," says Karin.
Karin Van der Molen