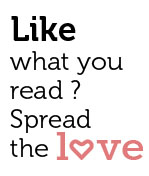 Share
A Bright Star On Stage, And In Court!
A tête-à-tête with the versatile Sandra Da Costa, a law student who juggles between being a compere, singer and tiatr artiste.
I recently attended the First Holy Communion party of a young relative at Nuvem. 21-year-old Sandra, who hails from Colva village in south Goa, was the host for the occasion. The bubbly 21-year-old handled the event effervescently and played many interesting party games for both the young and older guests. I caught up with her later for a Streets chat.
Currently pursuing her Law degree at Kare College in Margao, Sandra is doing pretty well in her academics. "We get well versed with the functioning of the judiciary and offer legal advice to others," she tells me.
Compering is a passionate hobby for this energetic lass. "Compering is something I love doing," she says. "Although it's a part time activity for me, I give my best to every event that I host." Sandra has been in the entertainment industry for four years now. She has hosted weddings, birthdays, communion parties, anniversaries and hotel shows ever since she was just sixteen.
She recalls her first tryst with hosting an event. "My first compering was for a relative's first birthday party. It wasn't an official thing nor was I a pro then. I was just asked to do it by my uncle, as I am good at public speaking. After that, many offers poured in to host shows."
"I play very unique games for the parties I host," she elaborates. "Most of the games are my very own and my clients absolutely love them. I still recall a variation of the game of Musical Chairs, where we had to get all the items that were announced when the music stopped playing. I was voted out as I had to fetch a baby and was left with no chair to sit on. It was really good fun!"
Sandra has hosted more than 75 shows. "I take up shows all over Goa. But it depends on my dad's convenience, as I don't venture out very late at night. I take up a show only if my dad is free. Close-by shows are always a yes-yes!"
With no stage fright in her blood, this talented girl has also been acting in Konkani tiatrs. Her grandfather Cassino Da Costa was a great tiatr actor. Her father, uncles and cousins have all been into Konkani drama for many years. Sandra has acted in three Konkani dramas so far, portraying lead roles in 'Gunneav Konnacho' by Francis de Tuem, Blackmail by Menino Mario and Builder -2 by Comedian Ambe.
"Some people have a wrong notion of girls acting in dramas," she explains. "But it is not so. Many girls are passionate about acting and their parents accompany them to their tiatrs. As for me, I don't take up a performance if my father is not acting in that particular tiatr."
Sandra has been receiving many other acting offers, but is taking a break as she is now in the midst of a crucial study year. A melodious singer too, she offers her dulcet voice to the Missa Solemnis and Colva church choirs. Her parents, Joaquim and Francisca are justifiably very proud of their daughter, who has also been recently nominated as best upcoming actress by the Tiatr Academy of Goa (TAG).
On her creative journey so far, Sandra has been inspired by many great people. She offers her mantra for youngsters: "Believe in yourself. Focus on your goal and never give up till you achieve your dreams."