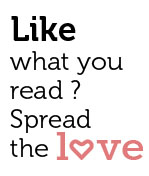 Share
Christmas is a festival for kindling the fire of hospitality. Grand Hyatt Goa recently celebrated the traditional cake-mixing ceremony this year with much aplomb. The resort's pastry shop; Confeitaria hosted the age-old ceremony of cake mixing to usher in good tidings and happiness.
Leading the event General Manager, Jaco Le Roux and Executive Chef Mark Long shared plans on the upcoming festive events at the resort. Pastry Sous Chef Ashutosh shared tips with guests on how to balance dry fruit with wine and preserve it for the perfect cake mix.  Also celebrating present was Executive Assistant Manager, F&B Tufan Kobanbay along with Executive Committee members and guests were a part of this early holiday cheer at Confeitaria.
Preparing for Christmas, the dried fruit mixture will be placed in a secure place at the in-house bakery, to soak in all the liquid and mature beautifully in time for December and will then be used to make delectable cakes, cookies and puddings.
Filled with camaraderie and cheer, this cake mixing ceremony not only infused fruits and wines, but also reapedin early Christmas cheer.
About Grand Hyatt™ Goa
Grand Hyatt™ Goa is conveniently located 7 km (4.3 mi) from the capital of Panaji.  The hotel is an enchanting destination resort and spa inspired by a seventeenth-century Indo-Portuguese palace, spread across 28 acres of lush landscaping and serene tropical gardens that roll down to the bay.  Set along the calm waters of Bambolim Bay in northern Goa, this contemporary palace features 312 grand rooms and magnificent suites. Most rooms offer panoramic sea views and magical sunsets from their oversized balconies.  Grand Hyatt™ Goa has been honoured with some of the most prestigious awards in the hotel and hospitality industry, including:
2014 Best Five-Star Resort Hotel – Today's Traveller Award
2014 Best Spa Interiors (Hotel and Resort) – asiaSpa India Awards
2014 Best MICE Luxury Hotel – Goa Food and Hospitality Awards
2013 Best Luxury Family Hotel – World Luxury Hotel Awards
2012 Best New Hotel – Conde Nast Traveller (US) Hot List
2012 Shamana Spa – Best New Spa – Conde Nast Traveller (US) Hot List
2012 Favourite New Hotel India (No. 1) – Conde Nast Traveller India Readers' Travel Awards
2012 Best New Hotel (No. 1) – Travel + Leisure India's Best Awards
2014, 2013, 2012 – Chulha (Indian), The Dining Room(all-day dining) and The Verandah (Grill) – Best Restaurant – Times Food Guide Award
Note: The corner is a regular space where businesses, entrepreneurs and all others with noteworthy projects can 'strut their stuff'