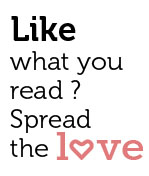 Share
Karanjit Singh, buy goalkeeper, Indian footbool team
On July 23, 2011 Salgaocar Football Club was playing United Arab Emirates. Goalkeeper Subrata Pal got a red card and a young Karanjit was called off the bench. His impressive performance earned him a debut win for India against the United Arab Emirates. It had been a short but fruitful journey for the young lad from rural Punjab who had made Goa his karmabhoomi.
When he was15, Karanjit Singh picked up a keeper's glove and made it his friend. He was spotted at a local tournament by Sukhwinder Singh, the former national coach who is currently the technical director of another Goan team, Churchill Bros, and brought to Goa. Today he is one of the goalkeepers of Indian football team and is playing for Goan I-League Salgaocar Football Club, Vasco.
Karanjit began his career at JCT FC where he played from 2004–10. He moved to Salgaocar in the 2010-11 and after one season with The Green Brigade he tasted I-League glory for the first time.
The 27-year old is a fan of Chelsea FC's keeper Petr ?ech. Standing under the crossbar needs immense concentration. Karanjit has shown this ability for club and country. His position is the last line of defense and also the first line of attack. A mistake can cost the team dearly.
"The dying minutes of the match are crucial for a keeper. Sometimes nothing happens for the entire match and then suddenly you see the opponent's striker racing towards you – and it is up to you, as goalie, to make sure that he doesn't score. It's at that moment when you're stressed the most and you have to stand tall. It's a challenging task but I enjoy it. Once I decided to become a goalkeeper I put my soul into it!" says Karanjit, 'Karan' to his team mates and friends. "I chose goalkeeping because during training it was my plus point. Compared to the other positions this was where I did well. I had always wished to be a goalkeeper."
Karanjit opines that both talent and practice are essential for a good sportsperson; plus discipline and hard work. He speaks highly of the quality of training that he has received at his current clubs. He says, "It's every player's dream to play for the national team and having a dream come true is a big achievement. For me, this has been possible because of the training I received. From the time I was at JCT and these four years at Salgaocar… I would like to give the credit to my goal-keeping coach."
"I am happy to be a part of the Salgaoncar FC. It's a very good team and it and I give it my best. We are practicing very hard for the I-League under our head coach Derrick Pereira, from Monday to Saturday for 1-1 ½ hours a day, on the field."
If he had to choose between the country and his club whom would he choose? He said, "Both are dear to me, but I would choose to play for my Club because I owe them a lot. What I am today is because of this Club. If my Club allows me, I will play for the country."
Football has taken him to the Maldives, Sri Lanka, Qatar, U.A.E, Singapore and various parts of  India. He lives in Goa and misses his family occasionally, but knows that even though they are far away in Punjab he is always in their heart.
What after football? Karanjit says, "After I finish my career in football I plan to do a course in coaching. It will be a pleasure to train young football enthusiasts."
Back to the present he goes: "Only the fourth round of the I-League has been completed and we're in the second place right now with Bengaluru FC topping the chart. It's still early in the season and have a long way to go. Our goal remains the same, we have to clinch the title this season."
Salgaocar FC has started the season with two consecutive victories and a draw from three outings. Karanjit has stood strong, conceding only one goal to a 1-1 draw with Goan rivals Dempo SC on October 9. Who knows, Karanjit and Salgaocar FC might win the title again.