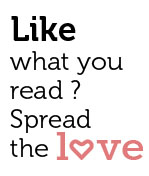 Share
Struggles To Keep Pace With Tourists
When work on the sewer network in Calangute began back in 2012, sales tearing up roads in the most heavily trafficked tourist zone in the entire state, it was promised the project would be completed within six months. There was reason for optimism at the time, since the new BJP government had taken power with a full majority, bringing welcome change from the sluggish and corrupt Congress government it replaced.
Three years later, the roads are still torn up and the project is far from complete.
It's a story repeated around Goa. How much time is it taking to fix the Miramar-Dona Paula road? Or to build a new hotel management institute? Or to put a workable waste management system in place? Or to fix the Zuari bridge? Or complete the Panjim jetty?
To be sure, certain projects have been completed, and it's not as though no efforts are being exerted to ensure that Goa's tourism infrastructure keeps up with its tourists. However, many Goans are worried that high hopes for new projects like a new marina, stayed bridges, oceanariums and other ventures will remain just that: high hopes. That's because the age-old problems of red tape, corruption, lack of funds and inefficiency still very much plague the state. And they don't seem to be getting any better now that our previous high-powered chief minister has been replaced by a rather lacklustre one.
The Calangute sewer project is a good example.
Even official estimates place the completion of the works only next summer.  The popular Baga-Calangute road is the most affected. The narrow road, which the contractor promised to dig through 'trenchless technology', has huge holes every fifty metres that keep sinking despite being filled up regularly, making life hell for locals and tourists alike.
"The roads are no different. Each year they promise that the roads will be ready the next year but there is no end in sight. With the rains it's only worse," said Sheena Barnes, a resident of the area.
The road hosts some of India's most popular clubs including Tito's and Mambos, places that are frequented by a thousand or more tourists every night during the season. Comments on the state of the road on social media sites certainly do not make for good reviews of Goa's tourism.
Officials say 80 percent of the work will stop by mid-November as the tourism season heats up and resume only in March the following year, with the hope that it will be completed then.
Local MLA Michael Lobo is optimistic that the work will be completed by November and the roads will have a sparkling new look.  Lobo, however, faces rivalry not only from the Tourism Minister Dilip Parulekar, who represents the neighbouring Saligao constituency, but also from the local government body controlled by the powerful Joseph Sequeira.
"The work of Calangute –Candolim Circuit is in progress. 70% work of Baga Coastal Circuit development is completed. The work of Calangute – Candolim Circuit is in progress," the Tourism Department said, dishing out statistics.
It's fair to say that many projects, not just roads, are moving at a snail's pace, despite statements like this one from the Tourism Department:  "95% work of Multilevel Car Parking Plaza has been completed. 95% work of upgradation/renovation of Tourism Jetty has been completed & river cruise is being operated in the completed portion of the Jetty. 25% work of construction of Institute of Hotel Management & Catering Technology is completed."
The truth is that many of these projects have been 'almost complete' for months on end.
This is not to say nothing has been completed. Several projects, especially those involving widening of roads along the coast, have been complete and now offer a smooth and pleasant ride. The Saligao-Mapusa road, or at least sections of it, is one such success story.
"The State needs new tourism infrastructure if we are to continue to draw tourists," said Nilesh Shah of Purushottam Bhagwandas and Associates, a travel company.
A small but nonetheless significant move in that direction was that the Mormugao Port Trust has finally secured all clearances to set up a cruise terminal that will bring in more cruise boats.
In the absence of a terminal, tourists who chose to come by cruise boat have to alight at a regular berth that is built for cargo ships and is piled with coal and iron ore – not exactly a pleasant sight for the new arrivals. Considering that they are then given a tour around Vasco da Gama, which is more of a commerce-oriented town rather than a tourist one, the visitors are left with a less-than-ideal impression of Goa.
Other projects like view towers, oceanariums and cable stayed bridges are still at the planning stages, without a stone in place.
Goa Tourism officials were recently in Russia and Kazakhstan in a bid to promote tourism there, promising a different experience this tourist season in Goa. Advertised were cleaner beaches, with a beach cleaning mechanism in place, a seaplane service for joy rides, hot air balloons and amphibious bus rides. Whether the tourists bite the bait remains to be seen.