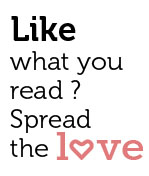 Share
Mushroom Crostini SinQ Tavern
Feels and Tastes Like New York
When I found out that Vandana Naik, who now runs two eateries in Goa, healing used to work as the pastry chef at Manhattan's Town, the restaurant owned by the famed chef/restaurateur/TV personality Jeffrey Zakarian, I suspected she would be a culinary force to contend with. In the super competitive, kinetic restaurant landscape of New York City, you don't rise to a position like that if you're chopped liver. I also had to hand it to Vandana for being able to put up with the likes of Zakarian who, despite his unquestioned accomplishments in the kitchen, has the reputation of being downright mean (a trait highly apparent in his role as a judge on the Food Network's Chopped, the American equivalent of Masterchef Australia).
When I finally got around to tasting Vandana's food last Sunday at her new restaurant in Candolim, SinQ Tavern by Bodega, my suspicions about her likely culinary prowess were more than confirmed. My wife Marisha, our two sons Josha and Arun and I went there for Sunday brunch. The day started out on a high note, when I saw Josha and Arun's faces light up as I informed them that waffles and chocolate chip pancakes would be on the menu at Tavern. It would be another hour before my own face would light up in similar fashion, as I learned that I would be brunching on bagels, lox and cream cheese (if I were forced at gunpoint to name my top five favourite dishes in the world, this dish would be on it – and Vandana and her partner Valmiki do it particularly well). Before I continue, let me say a word about what accompanied the waffle and pancakes – a home-made orange spiced honey syrup that for me redefined the notion of breakfast syrup, and in a very good way.
Bar at SinQ Tavern
Marisha chose the Sussegad Breakfast, which came with fried eggs, applewood smoked bacon (a favourite of Marisha's), pancakes with more of that spectacular spiced honey, a fruit bowl and, very heart-warmingly for me at least, some latkes (the potato pancakes that we Jews eat on Chanukah and which I duly stole from Marisha's plate). So here we were – Marisha with her bacon, Arun with his waffle, Josha with his chocolate chip pancakes, and me with my bagel and latkes – and I can honestly say were all very, very pleased.
Not only did the food taste like we were back in New York, the restaurant Tavern felt like it, too.  With colourful, fantastic murals, a long bar, hard-wood floors and comfy, lounge-like seating, Tavern's ambience strikes a chord that's both chic and warm, like many joints in the Big Apple. The fact that the restaurant is located on the second floor of the SinQ complex, Goa's hottest new nightspot replete with swimming pool, sleek outdoor bar and poolside cabanas, undoubtedly adds to the allure.
On this day, we all ordered a la carte, which put me in the difficult position of writing this food review without tasting the offerings on Tavern's Sunday Brunch Buffet. So I gently started asking Vandana about the buffet, in hopes that she'd perhaps grab me a plate of one or two of the offerings so I could taste them. But alas, Vandana did not take the cue! In her defence, she was extremely busy tending to the large crowd that morning, she did not know I planned to write a review and even if she were to have transgressed, she would have to be forgiven as she was working on Oct. 20, her birthday! Anyway, I decided to take matters into my own hands. I headed to the buffet bar and stole a bite-sized piece of Fish in Chimichurri. I lived in South America for over a decade, so the minute I hear the word  'chimichurri' (the zesty sauce Argentinians love to put on their steaks), my ears perk up. Despite the rather perplexed look I got from the buffet attendant for stealing a single piece of fish, I'm glad I committed this particular misdemeanor. It was very good.
Brunch at SinQ Tavern
At the end of the day, Vandana at heart remains a pastry chef. And it can be safely said that among her finest offerings at both Tavern and her other place, Bodega at Sunaparanta in Panjim, are her sweet delights. Tavern's the bomb, folks. Check it out.
• Food: As good as New York
• Ambience: Ditto
• Service: Attentive, polite, professional
• Prices: Surprisingly affordable for a place of this calibre. Brunch
   for four set us back by around Rs 2,000.
• Where: Opposite Taj Holiday Village in Candolim