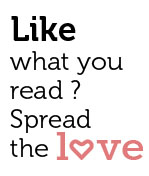 Share
The poolside atrium at the Sofala
With Joe & Shefali Alvares
Jazz funk, healing Gospel, clinic R&B and Pop improvisations were the order of the star-studded evening at The Sofala, there bringing out the Goan cognoscenti and Bollywood social glitterati together in a full house, packed performance headlined by Joe & Shefali Alvares with the Jazz Knights on Sept 4.
In true connoisseur style Joe opened the starry night to the big band sound of his Jazz Knights going heavy with improvisations of George Benson, Al Jarreau `Blue Moon', `Around Midnight,' while Shefali Alvares added much need spunk and fluidity to her vocal range with `Summer Time,' a classic rendition of `These Are A Few of My Favourite Things' from  Sound of Music, throwing in a funked up take on Sting's much lauded `Roxanne' showing her playful yet incredible diva prowess with the microphone.
The Jazz Knights ably supported by versatile world class musicians like Loy Mendonsa (bass guitar), Karan Joseph (keyboards), Ruben Steijn (drummer), Pawan Benjamin (saxophone)  and Karim Ellaboudi (pianist) was a treat to the soul as much as it was to the ears.
Supported By Johnny Walker, Ciroc, Diageo And Kingfisher,  Joe & Shefali  Alvares With The Jazz Knights Was Presented By The Sofala Boutique Hotel And Sun Estates.
Joe and the band
Good times at the Jazz Knights
Shefali Alvares
Karan Joseph
Loy Mendonsa
Pawan Benjamin