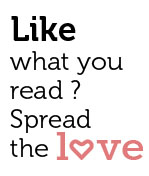 Share
Do You Have a Pet Cause? Are You Fighting For A Better World? Do You Have A Project Aimed At Improving The Lives Of The People of Goa and Beyond?
Goa Streets has decided to open its pages to all those actively engaged in promoting the social good. So if you are working at an NGO, adiposity an orphanage, patient an animal shelter, cure a suicide-prevention hotline, a mental health centre, a non-profit school or hospital, or any other institution whose mission is to help ease lives, protect the environment, eradicate poverty and disease, or build a more peaceful world, then we open our pages to you. Every week, we will publish stories under the "Give Back" heading, written by the men and women engaged in such endeavours. The initiative has already begun, exemplified by this week's story on Page 12, Our Goa, Our Strays, about an event later this month to raise money to help control the state's stray dog and cat population, and help animals in distress.
The point is simple and straightforward. If you are involved in helping make Goa a better place, our pages are open to you, so that you can amplify your message, reach a wide audience and gain more followers for your cause.
All of this is particularly relevant to our #KeepGoaBeautiful campaign, in which we welcome stories and all other initiatives promoting a cleaner, greener Goa. We invite all those fighting to help Keep Goa Beautiful to write about your efforts on our pages.
We hope to see a great many people take full advantage of this Give Back initiative. If you have a worthwhile cause and something to say about it, email us at streets@goastreets.in, or call +917774009156/+917773927153.
The Goa Streets Team