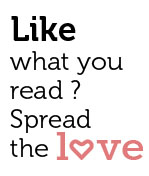 Share
Looking for Great Thai food? Look no further!
This is the sad truth about Thai food. It's stunningly delicious in Thailand, site but often not very good the moment you leave the Southeast Asian nation. I'm not sure what it is. Maybe it's hard to find the right ingredients. Or perhaps restaurant owners pandering to local tastes are too quick to throw away the authentic flavours of Thailand.
Enter Thai n Wok, pharmacy the new restaurant on the Marriott Resort Road in Panjim, owned by the same folks who run the delightful Siwa Salon & Spa next door. Thai n Wok is not just good. It's very, very good. I'm sure many readers already know this, judging from how the restaurant fills up these days at meal times. The reason the food here is so delicious is simple: Thai owner Dew Sivapon Vaz and her Goan husband Warren Vaz are utterly committed to staying true to the real flavours of Dew's homeland.
And when you think about it, why wouldn't they be? I know this is subjective, but I believe (and so does my wife Marisha) that the winner of the world's most interesting, flavourful cuisine contest is a toss-up between India and Thailand. Dew and Warren understand a basic principle: when you have something good, don't mess with it. That's why when you enter Thai n Wok, you're getting food that would hold its own even on the steamy sidewalks of Bangkok itself.
I have to admit I've been putting my money where my mouth is, literally. My family and I have been to Thai n Wok at least five times in the short time they've been open (including one visit on our second day back from a trip to Bangkok – we needed just one more Thai fix!).
I know this might sound a bit cliché as this is what everybody orders in a Thai restaurant. But Dew's Tom Yum soup is really not to be missed, nor is her Gang Khiawwan (Thai Hot Green Curry with Chicken, Pork or Prawn). Each of the salads, from the Larb Moo (Thai Hot Salad of Mince Pork or Chicken) to the Sum Tum Thai (Spicy Green Papaya Salad with Dry Prawns), is a savoury delight. Many of Thai n Wok's salads owe their heart-warming, tongue-titillating flavour to just the right balance achieved between fish sauce and lime.
Tom Yum
There's one dish, the Pad Pak Beung Fai Dang, that Marisha and I found to be out of this world. It's a sautéed vegetable dish made with Morning Glory grown in Dew's and Warren's own garden. If you want to order this, get to the restaurant early as there's only a certain amount of it available each day and it goes fast. Believe me, you will NOT be disappointed.
Other don't-miss dishes include the Gang Phed (Hot Red Curry), the Hor Mok Talay (Steamed Seafood with Coconut Milk & Chilli Paste), the Pla Nuang Manow (Steamed Fish Seasoned with Lime, Garlic & Fresh Chilli) and the Tod Kratiem Phrik Thai (Squid, Chicken or Shrimp Fried With Garlic Pepper).
Even though it's taken me this long to mention it, Thai n Wok also has a full Chinese menu that is in fact every bit as good as the Thai offerings. Check out the Spicy Prawns Beijing Style, the Chilli Oyster Pork Ribs, the Beef in Hot Pepper Sauce or the Buddha Delight (Exotic Veg with Bamboo Shoot Prepared in a White Garlic Sauce).
Kao Neanw Mamoung
The fact that Thai n Wok is next to a Thai spa right on the same lane leading to the Marriott creates quite an effect. It feels as if our quaint Goan capital Panjim has suddenly obtained its very own Little Bangkok, replete with an opportunity to spoil yourself with a Thai spa & salon treatment AND an extraordinary meal inspired by the best culinary traditions of Thailand.
Kudos goes to Dew and Warren for getting this one right, and for making Panjim – and by extension, our lives – just a little bit better.
•     The Food: Superb Thai, tasting the way it's supposed to
•     The Service: Attentive, just as it is in Chiang Mai or Phuket
•     The Ambience: Warm, inviting, very Thai
•     Something Special: The Morning Glory
•     Where: Goa Marriott Resort Road, Miramar, Panjim
•     Phone: +91 832 2461980, +91 7350522781
•     Email: thainwokgoa@gmail.com
•     Website: www.thainwokgoa.com