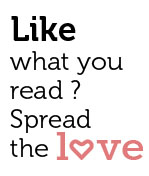 Share
Sexy & Comfy Innerwear Thrills Goa
The Instagram world went crazy at November's end when the Victoria's Secret Fashion Show was shot, and even more whacked out when it was aired on the 8th of December 2015, making eyes pop and imaginations run wild.
Among veteran models like Adriana Lima and Alessandra Ambrosio, this year the Victoria's Secret runway saw big new names like Kylie Jenner and Gigi Hadid, all of twenty years old, strut their stuff on the ramp. Doubtless, most Indian mothers would shake their heads in disdain at the fact that these young models were proud to pose in lingerie for the world to behold. ("Lingerie? Wha…we're proud that our twenty year old daughters have never even heard the word, let alone know what it means!") But I'm sure what would upset these mothers more is the fact that mom Kris Jenner wouldn't stop raving about how proud she was that her twenty year old starred in the VS shoot, and kept reminding everyone to watch it.
Prior use of the term lingerie in English included all underwear and nightclothes for women. However, popular usage of the term indicates fancy and seductive bras and panties, designed to entice. Barring a few Goan households, the term 'lingerie' itself is still taboo. You wouldn't generally walk in on an afternoon conversation between a mum and her daughter revolving around the latest trends in lingerie, or which sexy push-up bra would be more likely to turn on your partner. Neither would you find young couples enthusiastically entering a lingerie shop together to pick up something seductive for a little fun later in the evening. On the rare occasions when this does happen, either the guy feels obliged to turn his eyes to his phone because of the embarrassed glances of the salesgirls, or the girl hurriedly picks up the first thing in sight without being fully satisfied with her buy, because what if Aunty so-and-so from the house next door to hers walks in and catches her there with her boyfriend!
A couple of stores, though, do get bold with their displays. In Goa's sole mini-mall Caculo, the Westside store has an entire section dedicated to this essential clothing section. Matching bra-and-panty sets on display, along with trial rooms just at the side of the lingerie section, provide a comfortable ambience for ladies to make their pick. However, given the still-traditional mindset of many, these trial rooms are often bereft of people. Buyers of kurtas and kurtis, those loose Indian collarless shirts, are then found sneaking into the lingerie try out rooms, due to the already crowded kurta trial rooms. Panjim's 18th June Road also holds the possibility for some fancy lingerie shopping with the store Monsoon presenting a wide range of styles, colours, and brands for all tastes.
For the less ambitious lingerie shopper who prefers comfort-over-style, and a not-so-big hole in their pockets, the American brand Jockey has a couple of pretty stylish self-coloured bra designs. No fancy and frilly bra-and-panty sets for you here. A perfect fit is the order of the day at Jockey's, and a wide range of colours will make sure that your lingerie drawer never looks boring. What's more, the salesgirls at Jockey make you feel good about yourself, which is always a good thing when shopping for under things and sexy things! The main Jockey stores are right next to Louis Philippe near the MG Road in Panjim, and near the State Bank of India at the Municipal Garden Square in Margao. Feminine Boutique, near the Margao Post Office, also has an excellent range of lingerie brands.
When Roy Raymond, the founder of Victoria's Secret went lingerie shopping for his wife in the United States back in the 1970s, he felt so embarrassed at the saleswoman treating him like an unwanted intruder, that he decided to start Victoria's Secret so he wouldn't have to go elsewhere to shop for his wife. Sound familiar?
Richa Kar, founder of Zivame.com founded Zivame, the online lingerie store, for the very same reasons – the social discomfort surrounding lingerie shopping where such a vital buying experience gets reduced to a five minute hurried chore. And while the US has come a long way from the time Roy Raymond was faced with his dilemma, India is just breaking out of its traditional cocoon. Goa is known for its open-mindedness compared with the rest of India. Hopefully in the recent future, Goan girls will be able to confidently sing, with their heads held high, like in the 70s movie 'Grease' –
Freddy you see, you'll hold me in your arms someday
And I will be wearing your lacy lingerie…