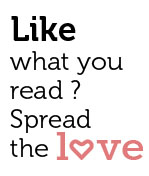 Share
Confessions of a reluctant royal
When was the last time you met a king?
Blame it on my anticipation-fuelled fantasy. But after numerous failed attempts, when I finally secured an interview with Goa's last king, I expected a twirling moustache, panache in his poise, perhaps a crown of some sort and someone dressed to the hilt.
I saw instead a perfectly normal man. Six-feet something, modest in bearing, wearing a knee-length kurta and, as if to underscore glory long lost, blue-lined Paragon rubber slippers. I actually had to confirm with his modern-day courtier if the gentleman sitting before me was the man whose dynasty had ruled over parts of south and central Goa for nearly four centuries.
Yes, Goa, or at least part of Goa, has a king, or at least a man who would be king. And I had the breathtaking privilege of conducting the only known interview a journalist has ever had with him.
Madhulingnagesh Rajendra Wodeyar, 35, represents the tail-end of an extremely durable Soundekar dynasty which ruled over a large part of Goa since the 16th century."Being a Raja is very difficult," the unassuming king of Goa, a married father of one daughter, tells me. "A lot of mental, moral and family pressure."
Indeed, it doesn't take long to realise that the man I am interviewing is a reluctant royal. He became king three years ago after the death of his brother, the previous king."I don't show off… God is still kind to me. Some elderly people join their hands (in a namaskar) before me in respect, which I do not like," he says.
The great pageantry of Goan royals may have disappeared long ago, but even in recent times they have dressed up in the traditional attire of the Soundekars and led processions during Hindu feasts."My brother used to do that but after his demise, I have stopped," the new king explains.
Then I asked him how it feels to be a king."It gives me a proud feeling but the times have changed and you need to cope up with it," he answers. The king and his wife have a daughter who's around 10. He has no surviving brothers and only one sister. There are no boys in the youngest generation, and since royal lineage is passed down through boys, Madhulingnagesh may truly find himself to be the last king of Goa.
Many young Goans aren't even aware their state is home to a king. The low profile adopted by Madhulingnagesh and his clan may help explain this. The royal clan, called Sonda Raja or Soundekar Raja or Rei de Sundem in Portuguese, were the feudatory vassals who served a whole string of mighty empires ranging from the Vijaynagara to the Marathas to Adil Shah of Bijapur and finally the Portuguese.
But that was another age, when battles, wit and management of palace intrigue defined the credentials of a king. Madhulingnagesh's skills and occupation are a degree in Bachelor of Commerce and the management of a clothing factory in Belgaum, which he runs in partnership with a friend. In a family ceremony, he was coronated on November 24, 2009, after the death of his elder brother Prasanakumar Sadashiv Rajendra Wodeyar.
The king of Goa prefers the "free air" of Belgaum to the rather restricted and cloistered lifestyle he has to lead here as a royal. "I would prefer Belgaum since I have lived most of my life there and also because of I am more free there" he says. Madhulingnagesh was born in Goa but has spent many years in Belgaum.
The king's 250-year-old home, the Shivtirth Palace, is situated on a 3-acre plot in Ponda. The palace houses the Nageshi Temple, a large water tank and a sizeable tract of betel nut plantations. This was where the Soundekar clan sought refuge from the Portuguese after Hyder Ali, the father of legendary Mysore King Tipu Sultan, attacked Sond, in northern Karnataka, and drove them off in 1763.
The royal family has lived in this palace ever since. Madhulingnagesh at one point had plans to convert the palace into a heritage hotel but was forced to shelve them. "I don't wish to hurt the religious sentiment of people," he says, adding that it's "getting extremely difficult" to manage the palace, partly due to a dearth of labourers.Nevertheless, Madhulingnagesh hopes to salvage some parts of the Soundekar legacy by restoring family portraits and paintings of his ancestors.
Still, for someone whose heritage is steeped in this much lore, Madhulingnagesh is bit unsure about his family's history. "This is my first interview and I was not very keen but my mother forced me and also because you came many times to take an interview," he says. If I have questions, he explains, I should ask his aide-de-camp Parag Nageshkar to guide me. Nageshkar and his ancestors have been serving the Soundekar dynasty for five generations now.
There are reasons why Madhulingnagesh doesn't like delving into the past. Reasons which the young king isn't willing to spell out. "We are the 14th or 13th generation. I do feel the need to know the history of our family but there are certain facts that are disturbing," he says.
He only smiles when I ask him more about the disturbing facts. Afterwards I did a little checking myself and what I learned shocked me. An academic who didn't want his name used told me Madhulingnagesh's grandfather was assassinated 70 years ago by his own brother over some "property issues." Then I called Parag Nageshkar and he confirmed this was true.
I tried Googling this revelation and came up empty. This fact appears to be an extremely well kept secret. It's not that the king didn't mention his grandfather in our interview. "I have never seen it, but I was told that my grandfather had an army," he says. Again I checked it. And he was right.
The battle between Madhulingnagesh the person and Madhulingnagesh the king begins at home itself, where the king feels obligated to maintain a strict decorum. My photographer and I asked him to pose for a photograph next to the water tank of the beautiful Nageshi Temple, adjacent to the palace, but he did not oblige. "This way it is fine," he said, posing next to a sofa.
And living in a palace is not as much fun as one might think. "I do go out to the beach sometimes and my work also keeps me busy, but yes in the evenings I do get bored," says the young king. Another likely reason why Madhulingnagesh spends most of his time away from the palace is that it impedes his food choices. "I am a non-vegetarian, but here at the palace the only vegetarian food is served because the temple is adjacent … But back in Belgaum I am non vegetarian," he confesses. The Soundekars are lingayats, a vegetarian Hindu sect which worships Lord Shiva in the form of a linga (a phallic mound which represents Shiva).
The rambling palace, a fine example of Portuguese architecture, is relatively lonely today, occupied by the king's mother and a few faithful attendants. Fine carpets, intricately carved French furniture, small Hindu idols, a deer's head and portraits of the king's ancestors adorn the posh sitting room where we conducted our interview. Other than our voices, the room was pin-drop silent.
There was a time when this palace was resplendent with extraordinary colour and verve. The dapper Soundekar kings wore royal robes, jewellery, a decorated turban and had a royal sword slung by their waist. To rule their small empire, the Soundekar kings had their own army and cavalry fleet. Even today, Madhulingnagesh still has the royal robes, which the kings wore at an annual zatra or feast and the royal sword which is passed on from generation to generation. I guess it shouldn't have surprised me when I asked him towards the end our interview for a tour of the palace and the royal robes and sword – and he said no. He didn't want to bother his mother, he explained.
In return for the Portuguese generosity, the Soundekars offered them four territories they held, namely Ponda, Sanguem, Quepem and Canacona (presently all of them are sub districts in central and southern Goa). These later formed part of new conquest (novas conquistas) of Portuguese India. That wasn't the only time the Soundekar's were dispossessed of their land. The clan lost ownership of huge chunks of real estate after India liberated Goa from the Portuguese in 1961 and the subsequent implementation of the populist Land to the Tiller Act. But in spite of the losses, they still have large properties in Sanguem, Quepem and Canacona sub districts.
Even the fort of Cabo de Rama down south in Canacona once belonged to Soundekars before they ceded it to the Portuguese – a loss which still irks the present king. "I do feel the loss but I can't do anything about it," he says. Still, Madhulingnagesh's father, the late King Savai Veer Sadashiv Rajendra Basavaling Wodeyar, was a great fan of the Portuguese, and would have liked for them to stay on beyond 1961. "My father did not like the transition of Goa from the hands of Portuguese to India. He used to say the Portuguese were better," he says. Incredibly, the Portuguese government sends a Christmas card to the Soundekar family every year even now, the king himself says.
Then I asked the king what his secret is for being so down to earth and friendly, and he responded: "Having that ego does not help you. I feel blessed with what I have."
He may not have a fleet of swift horses like his noble ancestors, but Madhulingnagesh loves to drive his luxury sedan, a Hyundai Verna. "I have a driver but I love to drive my own car," he says, adding that he regularly drives to and from Belgaum on his business trips and to social and religious dos like Ganesh Chaturthi, Diwali and Nag Panchami in Goa, where protocol demands his presence. He may be a reluctant king, but that doesn't abort the feelings of reverence many of his subjects still have for him. He is still commonly addressed as "sarkar" or "my lord".
Madhulingnagesh had an arranged marriage with his wife Niketa. His mother, Queen Umadevi Rajendra Wodeyar still calls the shots in the family, including the decision to grant Streets an interview. "Even today before taking a decision I need to take her permission," Madhulingnagesh explains. It seems there are some forces even more powerful than a king.
.
.
.