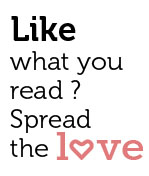 Share
Kunal Rao and Sahil Shah performing at the first edition of LOL Mondays
The Corner
Get ready for more!
Revelers' in Goa can now fight their Monday Blues away and laugh till their stomach hurts. Mondays indeed got a new meaning with the Launch of Goa's only comic night LOL Mondays on board Deltin Royale. Deltin Royale kick started LOL Mondays on 2nd March and despite it being the first Monday of the month the evening witnessed families, health youngsters  and  people of all ages thoroughly enjoying the stand up act. Whilst laughter is said to be the best medicine, getting  people to laugh can be quite a task; Kunal Rao and Sahil Shah of East India Laughter Company  softly penetrated the more than eager audience with their  candid jokes and  by the end of the hour had them pining for more.
Standup comedy is a relatively new concept in Goa and Deltin Royale has taken this opportunity to introduce LOL Mondays as a monthly property hosting Atul Khatri on the 6th of April. Atul Khatri, a 40+ guy, is a Mumbai based businessman who got up late in life and decided to do stand-up comedy so that he could tick it off his own personal bucket list. An Indian Computer Engineer and a British management scholar, Atul Khatri is hilarious, recognized by CNN and is coming to Goa to be recognized by you! Book your table today.
For details and to make a booking, call +91 8698599999.
Atul Khatri
About Deltin Royale
Deltin Royale, the sparkling new Gaming and entertainment destination is truly the jewel of the Mandovi, and every gamer's dream come true – a place where you experience gaming at its best! With 4 levels spread over 40,000 sq. ft. offering 123 tables and 850 gaming positions, Deltin Royale brings a level of gaming, glamour and opulence that India has never experienced before. With all international games, live entertainment, luxurious interiors, Vegas restaurant that serves world cuisine, and Whiskys lounge with its distinguished Single Malt collection, Deltin Royale is a celebration of the senses.
Note: The Corner is  a regular space where businesses, entrepreneurs and all others with noteworthy projects can 'Strut their stuff'