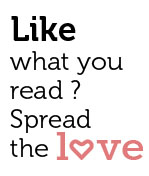 Share
Fr. Allwyn D'souza, Fr. Felix Serrao and Miguel Braganza
Yes, It's Still OK To Work The Land In The 21st Century!
Editor's Note: As part of our Keep Goa Beautiful initiative, Streets is running a series of stories on the myriad ways people are working toward a greener, cleaner Goa. This extraordinary college, the first of its kind in the state, is a shining example.
Think Goa and scenes of verdant paddy fields, swaying coconut palms and lush forested hills come to mind. Over two thirds of Goa is forested or cultivated land, hosting thousands of species of flora and fauna. Yet it is more than half a century after liberation that Goa now has its own College of Agriculture. I set out on the 80 km journey to visit this new institution, with Miguel Braganza, a popular agriculture professional, who is also an assistant professor at the college.
Nestled in the hills of Sulcorna village in Quepem taluka, the Don Bosco Agro-Educational Complex is as old as liberated Goa itself. The sprawling area of 810 acres was donated to the Salesian Fathers in 1962 by Humberto Mascarenhas and his family. Fr Joseph Moja and Fr Ludvik Zabret, hailing from Italy and Yugoslavia respectively, started the task of farming this huge tract of land. They were followed by Goan priests Fr George Quadros and Fr Crisologus Da Cunha. Fr Crisologus is now 73, but is still active at the farm, having worked there for the last 16 years. Farming seems to add years to his life and life to his years.
Fr Allwyn D'Souza, the Economer (Treasurer) of the Salesian Panjim-Konkani province and Fr Felix Serrão, the youthful Director of the new college are upbeat about the new venture. "Our superiors thought of such a college very early, and the State of Goa was also interested, so we had applied to start a college in 1981," says Fr Allwyn. "But then the state-appointed commission declared that Goa would not be able to absorb the 40 students graduating each year. Then we applied again in 2013."
The college was inspected by the Directorate of Higher Education on 15 January 2014 and given the go-ahead in March 2015. The special Board of Studies perused and adapted the ICAR- recommended syllabus and it was approved by Goa University in April, 2015. A total of 72 students applied for this B.Sc (Agri) degree course. The admitted 40 students comprise 37 boys and girls from all over the state of Goa, and 3 from outside the state. 20 students who got in on the merit list pay a fee of Rs 10,000 per semester (8 semesters in the 4-year course). The other twenty pay a fee of Rs 40,000 per semester. There are 14 female students in this historic first batch of the agricultural college. Dr Cassie Rodrigues, a doctorate holder in Botany, will be the officiating Principal. Mr. Satish R. Patil, M.Sc (Agri) will teach Soil Science while Ms. Sumati Chavan Parab, M. Tech (Agri) will teach Agriculture Engineering, Statistics and Mathematics. Miguel will be handling horticulture.
"Many of the students come from under-privileged backgrounds and cannot afford the fees. We are seeking well-wishers who will sponsor these students over the four years of study. Three persons have committed to sponsor one student each so far," says Miguel.
Isn't farming work looked down upon by the modern youth, I ask Miguel. "These graduates may not have to actually work in the fields. There are many jobs in the government, as officers, scientists and research associates. But the main objective of this course is to nurture farming entrepreneurs, to be self-employed in landscaping, garden maintenance, urban farming, post harvest processing and managing agri-clinics and to employ others."
The Director, Fr Felix shares this vision. "We were critical of admission aspirants who said that getting a government job was their purpose in applying here. But there were the others who spoke of wanting to farm their family property or other agricultural lands. We want such students."
The first year students will study Botany, Agronomy, Soil Science, Horticulture and Plant Pathology. The latter years will include Entomology, Agricultural Microbiology and Agricultural Engineering. After 3 years of college study, the students will spend an internship year, including a semester of village stay and another of training on a nursery or farm to refine a specific trade.
Miguel shows me around the poly-houses, nursery sheds with polythene covering erected under a central government scheme through the Directorate of Agriculture, Goa. The infrastructure of classrooms, painted bright green, and four large laboratories, is all ready. Miguel himself is a veteran of organising agro-based events and projects. The Konkan Fruit Fest, and the 24 year old Festival of Plants and Flowers at a Siolim school, are among his pet projects, which have over 25,000 visitors every year. He spent four years with the NGO Organic Farming Association of India, travelling across India to propagate organic farming. He is best known as a person who is available to anyone on phone or email for information about plants and problems with them.
"The language of instruction will be English. We want the students to be confident in English communication. But we will use the local languages to help them understand what is being taught," informs Miguel. "We also have an earn-while-you-learn scheme, where students will be given a patch of land to grow vegetables and fruits and will benefit from the sale proceeds."
"Our main focus will be on organic farming," says Fr Felix. Miguel Braganza also draws the line at GM foods. "Genetically modified foods are not allowed in organic farming. Hybrid techniques to improve yield and pest resistance are acceptable. But not GM plants which brings in non-plant genetic matter into the crop. These are also proprietary breeds, and the economics causes havoc with local farmers."
As we travelled to the farm through the villages of Tilamol, Zambaulim, Colomb, Rivona, Kevona and Namoxim, Miguel had pointed out the various mining sites that flanked this scenic route. The mining operations are halted now, owing to the ban in 2012. "There were 22 mining leases on the Sulcorna farm land. These were cancelled in 2007 to preserve this farm," says Miguel. Thanks to the efforts of the Salesians over 270 acres of the land are now farmed with sugarcane, fruit and other trees. Sugarcane covers 65 acres, yielding about 3000 tons per year, which is supplied to the Sanjivani sugar factory. The Salesians also distill cashew feni in the traditional 'lavnnicho soro' method, and their feni is highly appreciated by connoisseurs. The Kushawati river runs for over two kilometres through this farmland.
It's raining heavily now and I watch school boys gleefully playing football on the slushy ground. The Don Bosco staff of five priests and two brothers has been running a primary and high school, as well as a creche and a Boys Home with over a hundred boarders for many decades now. "Many of these boys come from troubled homes. Here they are happy and taken good care of. Our Rector, Fr Bernardino de Almeida, spends a lot of time counselling and caring for them."
This group of compassionate priests and veteran professionals are now geared to yield a rich crop of enthusiastic young professionals who will in turn bring about the next Green Revolution in Goa. Streets and the rest of Goa wishes them all luck! q
If you wish to support a student at the agricultural college, please contact Miguel Braganza at 9822982676 or email braganza.miguel@gmail.com.