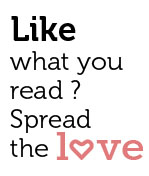 Share
Let's Confront Our Demons, Not Hide Them
The moral outrage in India, both from the left-wing and the right, over the documentary India's Daughter would be comical if it weren't desperately frightening. Parliamentary Affairs Minister M Venkaiah Naidu has called it a 'conspiracy to defame India' and columnist Amba Salekar accuses the documentary of 'resorting to awful orientalist tropes'. The problem with crying wolf, offence and orientalism is an all too tried and tested method by Indian governments and activists, but it's hardly the way to carry the conversation forward. Problems endemic in our society are not going to be wished away by banning books, films and documentaries which hold a mirror to them.
Birmingham born actress and producer, Leslee Udwin, who spent two years making the documentary may have her point of view and politics all over the place, but those who have nit-picked at Udwin's supposed poor research and lacklustre narrative, have missed the fundamental question she poses: how responsible are we as a society for the monsters we produce from within? Indeed, Udwin's production achieves that rare thing: a heartfelt liberal advocacy on behalf of both the victim and the villain.
Using very little voice-over by way of explanation, the documentary is edited in typical BBC fashion, to make a subtle point and leave much to the viewer's interpretation. It begins with a brief reconstruction of the night of December 16, 2012 with an ominous bus trawling the darkened streets of Delhi. The story of Jyoti Singh then unfolds through her parents Badri and Asha. From her mother we learn of Jyoti's arrival into the world: 'we were given a gift of light,' Asha says, 'when she was born.' Anyone who has ever given birth to a daughter can only cry at this point. Jyoti's tutor and close friend, the young Satendra tells us more about the family; they are incredibly poor, the father works as a labourer at an airport, Jyoti aspires to become a doctor, the family sell off their ancestral land to accommodate her wishes, Jyoti takes up a part-time job at a call centre to pay for her college expenses and hopes to open a health facility in her village. When Satendra askes Jyoti how she manages to juggle so many hats, she tells him, 'I have to do and I can.' Satendra describes her family as traditional. This is an India where the traditional has seamlessly merged with the modern, where aspiration can become reality by sheer dint of hard work.
And soon we come across another India. Mukesh Singh's India. The twenty-eight year old Mukesh (occupation – driver) is serving a death sentence at Tihar jail as one of the men convicted of Jyoti's rape and murder. He comes from Ravidas camp, a slum of makeshift and mud dwellings, condemned to indescribable poverty, where people can go for a whole day on just a cup of tea. Violence, suicide, alcohol, prostitution are not just commonplace, they are banal. Mukesh tells us that, 'a girl is far more responsible for rape than a boy.' Even more curious are his defence lawyer M. L Sharma's utterings, 'A female is just like a flower…the flower always needs protection. If that flower, you put in a gutter it is spoilt. If you put that flower in a temple it will be worshiped…she should not be put on the street just like food.'
What exactly is it that India finds offensive? That such views exist at all or that the documentary shines a light on them? The purdah on gender equality has been lifted. If Mukesh is a monster then he is our monster and we bear a collective responsibility for him.  We have used archaic cultural motifs to justify gender inequality. And we have lived in denial about the importance of education, housing, sanitation, aspiration and opportunity to those dwindling at the very bottom because we see them as nothing more than subsidised labour. We think of them as irrelevant in shaping the moral zeitgeist of our society. But if history teaches us anything, it is that societal reformation emerges from the bottom.
Far from caricaturizing India as a regressive, developing nation, the documentary shows India in all its complexity. A strident cultural conservatism has been effectively juxtaposed against the liberal voices of Gopal Subramanjum, senior supreme court advocate and co-author of the Verma report, Amod Kanth, founder of the NGO Prayas, and Leila Seth, former chief justice. In the end, what we see is an India with an emerging modernity struggling against an ancient past, a young vibrant and highly literate population struggling with apathetic governance, and a fledging prosperity bobbing amidst the bleakness of desperate poverty.  If we are to vanquish India's demons then the first step is confronting them. Not hiding from them.
Selma Carvalho is a columnist and author of 'A Railway Runs Through: Goans of British East Africa, 1865-1980'. Between 2011-2014, she headed the Oral Histories of British-Goans project.