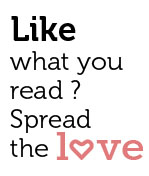 Share
MOG Sundays: Join us for a talk by a human rights campaigner, documentary filmmaker, media activist and director of Video Volunteers, an international organization dedicated to empowering community voices Stalin K. on "Mute Spectators of Democracy" this Sunday, May 14th, 2017 at 11:00 am.
Join us at 11:00 am on Sunday, May 14th, 2017 at Museum of Goa, as Stalin K. speaks on "Mute Spectators of Democracy"
MOG Sundays presents a talk by Stalin K, he has designed more than 20 rights based campaigns and made over 15 documentaries, including Lesser Humans and India Untouched. He is one of the leading voices to democratize India's airwaves and has been in the forefront of the fight for communities' right to own and run their own radio stations. He is the President of the Community Radio Forum-India. He has taught and guest lectured in more 50 colleges including at the National Institute of Design, Indian Institute of Management, the Center for Development Communications, Tata Institute of Social Sciences, NYU Law School, Columbia University, MIT and Yale.
For media enquiries please contact MOG at museumofgoa@gmail.com or +91 7722089666