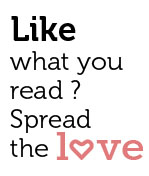 Share
 March This Sunday In Solidarity With Earth's Other Beings
Goa Is Part Of Worldwide Movement Against Animal Abuse
BE THERE THIS SUNDAY, SEPT. 18, @ 4 PM. MARCH FROM MIRAMAR BEACH TO THE MANDOVI JETTY
You've seen the images and heard the stories – of animals being beaten, tortured, mutilated, dropped from roofs, tied, slashed, starved, burnt and any other imaginable outrage. Now we have a way not just to shed a tear but to actually do something on behalf of our noble co-inhabitants of Earth, whose dignity and well-being must be protected.

This Sunday, Sept. 18, India's biggest animal rights movement is being launched simultaneously in more than 70 cities, including an event right here in Goa. All people who understand the urgent need to change our laws and punish animal abuse are invited to come to Miramar Beach at 4 pm, and join in a "Peace Rally" for animals, culminating at the Mandovi Jetty.
That this is not a one-day protest, but a united India's movement against animal abuse. Animal lovers in India are coming together as one, going beyond their religions, geographical regions, NGOs they run or support, age, experience and political affiliations. This is not a movement by just animal activists and animal lovers, but citizens of India and abroad of all stripes to ensure animals are treated with the dignity and respect they deserve.
INDIA UNITES FOR ANIMALS is a worldwide movement by the citizens of India and of the world against animal abuse, outdated laws, lack of respect for animals as thinking and feeling beings and a protest against law-makers and law-breakers who disregard animal welfare.
India has a proud tradition of respect for animals, in part because of our religious traditions advocating compassion and non-violence. The Prevention of Cruelty to Animals Act in 1960 was a welcome first step, but it is outdated and does not reflect current thinking on animal rights. Our country is home to several pieces of progressive animal-rights legislation, including becoming the first country in Asia in 2014 to ban all testing of cosmetics on animals and the import of cosmetics tested on animals, and a 2013 ban on using captive dolphins for public entertainment.
Still, India remains one of the world's leading producers of animal products. And, as can be seen from the images on this page, a huge amount of work remains to be done.
Below are some Frequently Asked Questions and answers provided by India Unites For Animals.
• Why have we started this movement?
• To change the Prevention of Cruelty to Animals Act(PCA):PCA was passéd in 1960 and has not been changed since. A new version of the bill has already been proposed in parliament. We are demanding that this bill be passed and made in to law.
• To change government's policy about animals: The government is declaring wild animals as vermin, going against court orders and bringing back old evil practices like Jallikattu, setting up the biggest animal testing facility, proposing a new aquarium importing hundreds of species, including penguins and cheetahs that are end angered species,are all examples of government funded animal abuse. We are demanding that the government change its policies.
• To make stricter laws against Animal abusers: India is a land of worshippers of the cow, the buffalo is revered as the vehicle of the Hindu god of death, the elephant and snake worshipped in many forms, and yet India is the largest producer/exporter of beef, leather and milk! We are demanding more compassion and stricter laws from government, keeping in mind there ligious and compassionate sentiment of the citizens of India.
• Representation for Animals Rights in Parliament: Animal needs are poorly represented in houses of government. Very few members of parliament or assemblies speak for their rights .We are demanding that they now have a firm commitment to animal welfare if they seek our support during elections.
Major differences between PCA Act 1960 and Animal Welfare Bill:
PCA Act 1960 –
1. It is Preventive law
2. Animals are basically considered as someone's property (either State Property or its owner's)
3. Weak Penalties : 50/- Rs. fine for cruelty
4. Even as a person is convicted and is known to be a habitual animal abuser, there is no clause to stop him or her from keeping and torturing an animal again.
5. It is species and price dependent. As some laws only apply to cattle or animals above a certain price, or a perhaps pet dog only
Animal Welfare Bill –
1. Active animal welfare legislation
2. Animals are NOT considered as anyone's property but recognised as non-human persons
3. Strong penalties: Fine for cruelty runs in lakhs. Imprisonment upto 5 years.
4. Provisions to prevent such persons from owning an animal.
5. Animals are not discriminated on basis of the species they belong to. It is recognised that animals feel the same pain as humans. A cow, for instance, is recognised to feel the same pain as a pet dog.
6. Animals have been recognised as sentient beings who have rights of their own, like rights to freedom from hunger, pain, distress, physical and thermal discomfort, fear, and right to express normal patterns of behaviour etc.
IN GOA: Peace Rally, Sunday, Sept. 18
Venue: Miramar beach to Mandovi Ferry
Timing: 4:00 pm to 7:00 pm.
For Registration and Enquiries, call 9673149245.
Chief coordinator: Dr. Shruti Kavlekar
Core group members: Veeresh Nagwekar, Vipin Bhuvanendran, Dr. ShrutiKavlekar.