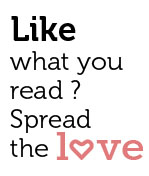 Share
It's true. Goa's just beginning to project itself as a wildlife and ecotourism destination, but there's a world waiting to be discovered away from the sun-kissed beaches and colourful nightlife. Toward the Western Ghats that border its eastern border (the Sahyadris), Goa is a haven for bird-watchers. Dense forests, river beds, mangroves, estuaries, saltpans and saline & freshwater marshes provide homes to an delightful array of birdlife, most of which are residents, some migratory and others which have been designated as 'endangered' by the International Union for Conservation of Nature.
Goa has an impressive birds' list with over 460 species, including 17 of the 28 species considered 'endemic' or 'near-endemic' to the Western Ghats, one of the richest reservoirs of biodiversity in the world. This large and diverse population can survive because of Goa's equitable climate and rich vegetation.
Here's a list of some known (and not-so-known) places where you can find some of the most interesting and exotic avian fauna in Goa's wilderness. Happy birding…and surfing through our pages!
Bhagwan Mahaveer Wildlife Sanctuary
The largest wildlife sanctuary in Goa, this 240-kilometre Protected Area in the Western Ghats is among the top places to catch birds in action, particularly those which are considered 'endemic' in the Indian subcontinent. Covered in evergreen tropical forests, over 200 species of birds can be found here, the most popular being Paradise Flycatcher, Indian Black Woodpecker, Drongo, Fairy Bluebird, Golden Oriole, Greater Indian Hornbill, Malabar Grey Hornbill (unique to the southern-central Western Ghats), Malabar Pied Hornbill (found only in the Western Ghats and Sri Lanka), Large Green Barbet, Ruby-throated Yellow Bulbul (Goa's State Bird) and Wagtails. If you're lucky, you can get to see as many as 100 different species in the course of 2-3 days. At the northern edge of the sanctuary stands the Tambdi Surla Temple, built in the 12th century and dedicated to Lord Shiva. A large number of forest birds (Western Ghat endemics) have made its ancient ruins their home.
Bondla Wildlife Sanctuary:
Nestled at a height of 3,000 feet above sea level and visited by over 1 lakh 20 thousand people in 2012, the beautiful Bondla Wildlife Sanctuary (Goa's smallest wildlife reserve) is another exciting bird-watching destination. Over a hundred species of birds (some, a little shy) reside among the tall trees and thick foliage, including rare ones like the Malabar Grey Hornbill. The Common Grey Hornbill and Golden Backed Woodpecker are daily visitors here. Other potential sightings include the White-browned Bulbul, Pygmy Woodpecker, Heart-spotted Woodpecker, Blue-faced Malkoha, Rufous Woodpecker, Brown Fish Owl (quite rare), Indian Scimitar Babbler, Malabar Whistling Thrush and Oriental Dwarf Kingfisher.
Carambolim Lake
A manmade freshwater lake, Carambolim came into being to facilitate irrigation in the surrounding paddy fields. The rich ecology here supports a diverse herbivorous avian population and migratory birds (Greenish Warbler, Blue-capped Rock Thrush and Ruddy Shelduck) which have been flocking to this area for centuries. Other birds found in abundance include Pintal, Lesser Whistling Teal, Cattle Egret, Pond Heron, Purple Moorhen, Red-rumped Swallow, Bronze-winged Jacana, Pheasant Tailed Jacana and Coot.
Socorro Plateau
On any given day, as many as 17 different species of birds can be seen at Socorro Plateau. The most commonly spotted ones include Oriole, Munia, Barbet, Plum-headed Parakeet, Bulbul, Starling, Jungle Babbler, Blue-tailed Bee-eater and Sunbirds. For some lucky birders, the Orange-breasted Green Pigeon pays a visit once awhile.
Maina Lake
A lesser-known lake, Margao's Maina Lake is one of the largest and most productive wetlands in Goa. Marshy and covered with lotuses, it is filled with a wide variety of water-birds. Regular species include Purple Swamphen, White-breasted Waterhen, Garganey, Northern Pintail, Lesser Whistling Duck, Asian Openbill and Oriental Darter. The nearby paddy fields and woodland provide a good habitat for Warblers, Munias and various woodpeckers, bee-eaters, and parakeets.
The popularity of ecotourism in Goa is growing, with more and more folks coming from places like Mumbai, Delhi, Bangalore, Germany, the UK, Finland and Denmark exclusively for the natural beauty and abundant bird/wildlife. The good thing is Goa has an active local community involved in the conservation of and raising awareness about birds (the Goa Bird Conservation Network). Together with the state Forest Department, this network of bird lovers is working hard to preserve an untouched but integral aspect of Goa's identity.
For more information on birding tours and groups, get in touch with:
Backwoods Camp
Matkan, Tambdi Surla, Sancordem, Sanguem
Phone: +91 9822139859/9822144939/9822387434
Email: backwoodsgoa@hotmail.com
Website: www.backwoodsgoa.com
Canopy Goa
Shop #3, Francis Complex, Near Old College, Gogol, Margao
Phone: +91 832 2710650/9764052225
Email: info@canopyindia.com
Website: www.canopyindia.com
Rahul Alvares (Wildlife guide, writer, photographer, backpacker)
Phone: +91 9881961071/9420710608
Email: rahulalvares@gmail.com
Website: www.rahulalvares.com