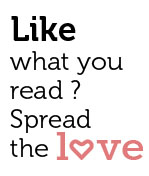 Share
HOT STREETS
Dear Acaricia May
I  had often heard of these infamous parties in Goa where spouse-swapping takes place. Recently a friend of a friend gave me some hints of where I could join in if I was so inclined. I would have to bring my wife along, ampoule of course, I can't take along a fake companion. Our sex lives have dried up of late, and I am now tempted to try out this naughty option. How should I broach the issue with the missus? Are there any risks in these swapping encounters?
  Michael S, Margao
 Dear Michael,
You might already have a sense of whether your wife is the type of person who would go for such a thing. Wife- swapping, or swinging (the preferred, politically correct term), is certainly not for everybody. If you're not sure how she would react, you might want to float a trial balloon rather than blurt out an in-your-face question. Here's what you might NOT want to say: "Honey, if you let me swap you for another woman I'll let you sleep with another man." And here's what you might actually say. "Honey, I heard there's swinging going on in Goa. What do you think of that?" If she expresses interest or at least doesn't immediately puke, then you could take the conversation to the next level. As for the risks, the physiological ones are the same as in any sexual encounter, pregnancy and disease being the obvious ones (condom use would be highly recommended). Of course depending on the particular swingers' state of mind, there could be psychological and marital risks as well. If you decide to do it, be sure you both want it, and keep the communication lines open.
You know Michael, there are a lot of other ways to spice up a sex life besides swinging. Read the kama sutra, give a hot oil massage, watch a flick, cook each other dinner, light some candles… Whatever you decide, here's to hoping the heat returns!
Love,
Acaricia May
Dear Acaricia May
My wife has recently undergone some orthopaedic surgery and this has had a side effect in our marital bed. There are some of our old favourite positions that she can no longer assume. I hope you understand what I mean. Now some of these positions are absolutely vital to me, as important as coffee for breakfast as compared to tea. I hate tea. Our sex life has since suffered as I feel compelled to perform in positions that do not turn me on. I am driven to the point of frustration, where I have contemplated going to another woman who can suitably oblige me. What do I do, I still love the old girl.
 Rajiv, Mapusa
Dear Rajiv,
Innovate, dear sir! Open your mind and your heart, try out some new positions, think of fun ways to spice up your intimacy, watch a movie, whisper erotic phrases, touch each other all over. Did you read what I wrote to Michael in Margao? When was the last time you gave your wife a hot-oil massage? What adventurous sexual act have you always wanted to engage in but never actually done? Remember, the most important sexual organ in the human body is the brain. Use it!
Talk to your wife about this, and see what fun, mutually satisfying ideas you can come up with together to make up for the loss of these positions. When faced with subtraction, you must use addition. Good luck!
Love,
Acaricia May