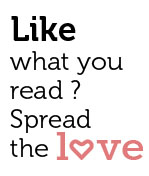 Share
Inspiring, vcialis 40mg Changing, for sale  Influencing…
Who are the most influential women in Goa? They are artists, writers, managers, activists, singers, athletes and business leaders. These are the women who aren't afraid to make waves, fight for change and do what it takes to reach the top of their game. Some are young and some not so young. Some enjoy the material fruits of success while others derive their satisfaction purely from knowing they've made a difference. None of this is to disparage or forget all the unsung lady heroes of Goa – women who toil in day jobs, raise children, keep families together and at times suffer indignities of every kind. And yet it's worthwhile to take a moment to shine a spotlight on the female 'movers and shakers' of Goa. Of course, as in much of the world there's still a long way to go before true gender equality is achieved. But these are the ladies who are leading the charge in Goa. Let's find out what makes them tick, and why Goa loves them so.
Patricia Pinto
Her passion might seem strange to some – it is Goa's garbage. But to this feisty lady from Campal in Panjim, it's a vision for a clean place to live in. Pinto was always keen on a tidy Goa, but the push actually came in church. "Many years ago, Fr Edwin, during his sermon, said we all keep complaining about a lot of things but do not actually go out and do something to make the change," she recalled.
She then began her tireless fight, and with the help of a team of very dedicated municipal workers, areas in Miramar, Campal and around 60-70 gated housing communities are segregating their garbage. It's all about changing people's mindsets, she said.
Isabel Santa Rita Vas
"Maybe theatre caught us crazy bunch of amateurs by the scruff of our necks and yelled 'Go!'" said Isabel Santa Rita Vas, recalling how the Mustard Seed Art Company began. It was a little idea that has exploded into something she never dreamed it would. Professor, script writer, actor, dreamer; she is all of these and more.
Vas, who has written numerous plays, said, "My intention has been to work with people so that we learn from one another, grow together and create something beautiful in good camaraderie and respect for differences." Many of her plays have dealt with social issues and she has touched numerous lives through theatre – she recounts the experience of a stage-shy youngster who has today found his feet as a dancer, actor and teacher.
As theatre is close to her heart, so is Goa. "I like the scale of Goa, nothing about it dwarfs or alienates me. And I love the quiet pace coupled with creative energy that is in the air. Goa is home."
Ranju Alex
When you've seen death knocking at your door, life becomes even more precious. For Ranju Alex, general manager at Goa Marriott Resort & Spa, life is all about passion, hard work and family. "When I was a teenager, I lost two and a half years of my life to the tumour, and very nearly my life. But although I was scarred, I decided to continue moving forward at my own pace," she said, referring to the neurocysticercosis (brain cysts) she developed as a young woman. Her "second shot at life" helped her discover a spirit she never knew she had.
She excelled in everything she put her mind to and now in Goa heads one of the most popular hospitality properties, with close to 400 people working under her. Alex believes Goa nurtures a very conducive environment for women. "They lead in almost every field that I read about in the newspapers and have a lot of freedom, safety and financial independence," said Ranju, who last year was named Marriott International's GM of the Year for the Asia-Pacific region.
Alex applauds what she calls the "very healthy work-life balance" in Goa. "People enjoy life as much as they work hard. And they are very warm," she noted.
Talasha Prabhu
This water baby was actually scared of stepping in the pool as a child. In Talasha's case, envy turned out to be a good thing; watching her father and brother spend much of their free time swimming in the sea or pool tempted her to get her feet wet. After that, they couldn't stop her from diving in.
With her family, coaches and sponsors behind her, Talasha is now gunning for Rio de Janeiro. The 2016 Olympics will not come easy, but her experiences at the Commonwealth Games, FINA World Championships and the London Olympics qualifiers will stand her in good stead.
The 20-year-old Dempo Goodwill Brand Ambassador doesn't share the pessimism of other athletes who don't see much of a future after sports. "As sportspersons, we deal with recurring injuries, catching up with academics, sacrificing social life and financial constraints to name a few, but most international medal winners easily secure jobs … which are rewarding," she said, an eye on the present as much as on the future.
Loretti Pinto
She is soft-spoken, mellow, and sounds very much behind-the-scenes. But it is her painting that packs a punch. Loretti Pinto's mode of communicating her hopes, dreams and fears is through her palette and brush.  She has participated in exhibitions across the country and makes a point that progress is not always as it appears. The portrayal of modernity's dark underbelly is apparent in her work.
A member of activist group Goenchea Xetkarancho Ekvott, she stands tall against projects that seek to devour agricultural land in the state, and alarming trends such as the growth of drug and human trafficking. Pinto also has her fears for Goa's villages, our disappearing cultural microcosms. "Entire villages have been displaced in the name of progress," she said, naming projects including the Selaulim dam, the Konkan Railway, mega housing projects, five-star hotels and now Mopa Airport as instances when living cultures were killed to make way for modern comforts.
"These were built to cater to an urban population for which many villages were lost. Culture does not mean getting your children involved in a fancy dress competition as an indigenous person. It is a living thing," Pinto notes, hoping for more thought to be given to the effects of projects before they are sanctioned.
Natasha Palha
Natasha was a child with a bee in her bonnet – athletics, swimming and tennis were sports she loved. "My favourite was Justine Henin," she said, setting her eyes on the erstwhile tennis star as an idol when she was introduced to the sport as a six-year-old.
Initially, all she wanted to do was impress her school principal and teachers enough so she could get breaks from class and travel for tournaments. Having reached Asia's No 1 spot, the 19-year-old is now working towards breaking into the World Tennis Association's top 100. "The desire to excel and get better drives me. All sportspersons want to be stronger, fitter and faster than their opponents. I'd like to be the best, and win accolades for my country by winning titles on the international stage," Natasha explained.
Being on the circuit isn't easy, but this youngster knows what she wants. "I have a great support team from my family, college and the House of Dempo and I will give my best. Once I retire, hopefully successfully, I would love to have my own tennis academy to share my knowledge and experiences with youngsters taking up the sport," she said.
Priyanka Kashyap
Priyanka Kashyap is the highly active and successful Superintendent of Police in North Goa. Clearly she's not afraid to make waves and take on powerful interests. An Indian Police Service (IPS) officer from the batch of 2009, she arrived in August this year as head of the anti-narcotics cell.
The top cop immediately began clean-up operations and has allegedly had to deal with heavy-handedness from a few quarters, while stirring up a hornet's nest in others. Kashyap, who is from Chandigarh, finds Goa a safer place for women compared to many other places in India. Yet she cautions against young girls and women being too trusting.
"Never take your surroundings for granted and if something should happen, speak up about it. Young girls should not be naive, but should be aware of the company they keep," she told Streets in an earlier interview.
Venita Coelho
Being in the television industry in India, for those outside of it, is as glamorous a job as it gets – rubbing shoulders with celebrities daily, having one's name roll down the screen in the credits and writing scripts that millions listen to every day. Venita Coelho had this and more, working for 15 years in the thick of it.
But a time came when she realised that even writing for hit programmes like Jassi Jaisi Koi Nahin wasn't cutting it with her dreams and values. Intent on getting away from an industry soaked in gender stereotypes, she upped and moved back home to Goa, chronicling her time in television in a book called Soap.
Today she lives on her own command, a life she has written for herself.
Sonia Shirsat
She can bring people to tears when she sings the soulful fados, but Sonia Shirsat couldn't be a more bubbly personality. The crooner is India's most talked about fadista, yet when she mouthed her first several years ago, she "sang it as just another song".
A two-month trip to Portugal in 2008 proved the catalyst to the start of her very successful career in singing those heart-wrenching Portuguese tunes and she now sings across India and the world. Language is never an issue. "For concerts I've had in places like Bangalore and Delhi, there is generally nobody in the audience who understands Portuguese. But that's never a problem. They connect with the emotion and style because fado is very soulful," she said.
Sirsat, who is flattered to be compared to the Queen of Fado Amalia Rodrigues, has now given the world of fado a twist, blending Indian instruments like the tabla, flute and dhol into the arrangements. Besides this, she also juggles other pursuits which include singing with the band Status 4 and lecturing at Salgaoncar College of Law in Miramar.
Lorna Cordeiro
Her unmistakable voice can be picked out by young and old alike, enshrining many of musician Chris Perry's compositions in the history of Goan music forever. Having sung from the age of 15, Lorna's unforgettable hits including 'Pisso', 'Bebdo', 'Red Rose', 'Tuzo mog' and 'Noxibak Rodta' never fail to get the crowd to join in, even if it's blaring from the speakers of a packed car.
She is hailed by many as Goa's Nightingale, having sung across genres and countries. Then for 20 years Lorna did not give the public the pleasure of a performance. She was only drawn back to the stage by musician Ronnie Monsorrate in 1995 to a show on Miramar beach that drove the crowd nuts.
Even though Lorna stays much to herself these days, she has won the heart of nearly every Goan.