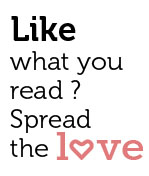 Share
Perhaps the worst part of asthma is not the wheezing or coughing or even your lips that turn blue during an attack. Maybe the worst thing is the panic.
Clara Fernandes has suffered from asthma for the past 20 years. It all started one monsoon when she exposed herself to burning garbage and dirty sewage water.
"I have difficulty breathing, and " says the 47-year-old grandmother, unhealthy as she takes a break from looking after her daughter's twins. Headaches, incessant sneezing, and inhalers have now become a regular part of Clara's life. No less regular than her husband's daily ritual of burning the day's trash in their backyard.
One of the first things that struck me after I arrived at my new neighbourhood in the scenic village of Saligao in North Goa was this faint, almost incense-like, fragrance constantly hanging in the air. I learnt that most people living in the neighbourhood, and for that matter the state, dispose of their garbage by burning it. These days, smoke billows out of my backyard, too.
Our backyards aren't equipped to destroy dangerous waste like urban incinerators are. Burning plastic produces a highly toxic chemical called dioxin. Dioxins are carcinogenic, can interfere with hormones and the immune system, and cause reproductive and development problems. Then there is the problem of soot pollution. When emissions are left untreated, smoke stays low in the atmosphere in the form of fine suspended particulates. These tiny particles, measured less than 10 microns in diameter (PM10), can penetrate deep into the respiratory tract and cause breathing and heart problems, and possibly lung cancer.
According to the Goa State Pollution Control Board, about 170 tonnes of waste is generated on a daily basis across all municipal areas. Along with the 189 village panchayats, that number comes close to a whopping 400 tonnes, 50 per cent of which is non-biodegradable plastic.  Yes, Goa burns about 200 tonnes of plastic daily. Combine that with exhaust fumes generated from vehicles and harmful emissions from industries (Goa's average PM10 level in 2010 was 68 micrograms/cubic metre; 8 notches above what's considered safe) and you'll get a fairly good idea of the quality of air you're breathing.
Doctors across the state agree that the health concerns arising from improper garbage disposal practices are very real. Mapusa-based Dr Ashish Thakarkar, who specialises in intensive respiratory diseases, says he treats at least four to five confirmed cases of respiratory illnesses every week. "My patients (aged between 40-50) typically suffer from asthma and Chronic Obstructive Pulmonary Diseases (COPD)." He cites smoking, rise in air pollution levels and dust as the main culprits.
Dr Praveen Bhatt, a Margao-based chest physician, has treated several people from areas surrounding the garbage treatment plant at Sonsoddo. He says improper garbage disposal techniques employed by authorities at the plant are adding to air pollution. "Parents of children studying in nearby schools are worried. Even the well water there is slowly getting contaminated. It is affecting people's health. Acute attacks of asthma, recurring pharyngitis, rhinitis and bronchitis are on the rise."
Twenty-five-year-old Yohan Fernandes, a resident of Fatorda, echoes Dr Bhatt's views. He has seen the pile of rubbish at Sonsoddo getting bigger over the past 20 years. "I doubt you'll find anyone who gives a damn. All kinds of garbage accumulate there – wet, dry, hazardous. During school hours, chemicals are sprayed to dilute the smell, during monsoon the pile is covered up, but never disposed of." When contacted for his comments, Sridhar Kamat, CEO of Fomento Green (responsible for running the operations of the Sansoddo plant), responded angrily: "These allegations are totally false. Sonsoddo is not responsible for any kind of air pollution."
The Municipal Solid Waste (Management & Handling) Rule, notified by the Union Ministry of Environment and Forests in 2000, clearly states that municipal authorities have to 'develop an effective infrastructure for the collection, storage, segregation, transportation, processing and disposing of Municipal Solid Wastes.' It adds that citizens are responsible for segregation of wastes at source and should avoid littering the streets.
Environmentalists point out that the state government's failure to implement existing laws is largely to blame for the sorry state of affairs surrounding air pollution. Raison Almeida, Chairman of Green Goa Foundation, says "There has been no initiative from the government to ban plastic bags or develop the necessary infrastructure for garbage disposal. It is not the public's fault; they have no option but to burn their trash in their own homes. We need a proper system where garbage is collected, segregated and disposed of according to law. We need schemes that discourage people from polluting their homes, their communities and their state."
Yes, it is true that many people come to Goa from places like Mumbai, Delhi and Bangalore to escape stifling pollution – and yes, when they come here they do find air that is far cleaner than home. It's also true that the 10-month-old ban on iron-ore mining has helped clear the air in Goa's mining areas. And yet Goa, India's richest state in terms of per capita GDP, has pollution levels that easily puncture its prevailing image as a pristine beach paradise.
Vivek Chattopadhyay, Programme Manager (Air Pollution Control Unit) at New Delhi-based think tank Centre for Science and Environment explains the irony of this. "When there is economic development and high per capita income, you have more resources to tackle air pollution. The state government and pollution control authorities need to identify ways to burn garbage scientifically to harness energy and recycle plastic and other toxic wastes. They also need to collect special data and identify pollution hotspots as soon as is possible. The methods are available; you only need the will to implement them."
The absence of a proper garbage disposal system in Goa and its consequent impact on the environment has been a burning issue for a long time. A recent World Health Organisation study estimates that 620,000 lives are lost prematurely every year in India due to outdoor air pollution. Before Goa becomes a major stakeholder in that figure, serious action needs to be taken. Like Raison Almeida says, "If we can change governments in six months, why is it taking us forever to change the garbage problem in Goa?"