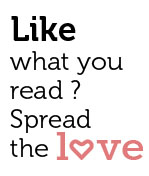 Share
Marinated Strawberries Ice Cream
While Europeans are freezing and shivering during the winter months, in India we can enjoy the strawberry season. Their unique flavor and color make them the perfect ingredient for a romantic Valentine dinner.
Some years ago Indian farmers started to grow strawberries on a grand scale. That's how we now enjoy them at this time of the year. This lovely heart-shaped fruit is full of healthy nutrients. A unique mixture of phenols protects the heart, battles cancer and acts as an anti-inflammatory. In one study, strawberries topped a list of eight foods thought to prevent cancer. Elderly people eating many strawberries were three times less likely to develop cancer than those eating no strawberries. Strawberries are chalk full of vitamins and minerals.
Although strawberries nowadays resemble each other all over the world, our modern strawberry is actually the product of a lucky coincidence. Ancient Romans loved European strawberries, which were much smaller and not as sweet and fragrant as the strawberries of today. In 1714 a French engineer sent to Chile and Peru "discovered" a larger strawberry native to that region. He brought samples back to France. Plants from these samples did not thrive well.
But a natural crossbreeding occurred between this species and a neighboring North American strawberry that grew nearby in the field. The result was a hybrid fruit that was large, juicy and sweet. It quickly grew in popularity in Europe. Descendants of this plant have now conquered the world, making the strawberry the most popular of all the berries.
Although many chefs like to incorporate fruits into salty dishes, in my kitchen this is a no-no. I like my strawberries the old-fashioned way, marinated with sugar and port wine, topped with a melting scoop of creamy vanilla ice cream. Here is my suggestion for a dessert to end a romantic Valentine candlelight dinner: Marinated strawberries with vanilla ice cream.
If you have an ice cream maker, make your own ice cream. If not, any good ice cream from your supermarket will do.
Ingredients (for 4 servings):
1 packet strawberries, 0.1 liter port wine, 0.4 liters cream, 1 tablespoon vanilla essence or 1 vanilla pod, 1.5 cups icing sugar, 0.1 liter milk, 1 tablespoon whiskey
How to prepare marinated strawberries with vanilla ice cream:
Start with the vanilla ice cream at least one day in advance. If you have a vanilla pod, slice it open, and scratch out the creamy interior into a pot with the milk. Add one and a quarter cup of sugar and bring the mixture to a boil. Let it simmer for 1 minute before switching off the fire. When the mixture has cooled down, blend it with the cream and the whiskey. If you use vanilla essence, simply put the cream, the vanilla essence, one and a quarter cup of sugar, the milk and the whiskey into a container and combine all the ingredients well. Put your ice cream mix into the fridge for 24 hours and then prepare the ice cream with your ice cream machine and store it in the freezer.
Wash the strawberries well under running water. Always do this before removing the green leaves; otherwise the berries soak up the water. Then clean your berries well, cut away all discolored pieces and remove the leaves. Cut them into halves, put them into a bowl and pour the port wine and the remaining quarter cup of icing sugar over them.
For serving take some nice desert bowls, spread the marinated strawberries over the bottom and top with scoops of vanilla ice cream. If you like, add a sprinkling of toasted, chopped almonds and a little bit of cocoa or cinnamon for effect. Enjoy!
Kornelia Santoro
About the author: After riding through India on an Enfield Bullet, Kornelia Santoro settled in Goa with her Italian husband, saying good-bye to her career as political journalist in Bavaria. Now she writes about her experiences in the kitchen, managing a website, www.mediterraneancooking.in. She has published two award-winning cookbooks, Kornelia's Kitchen – Mediterraneancooking for India and Kornelia's Kitchen 2 – Cooking for Allergies.