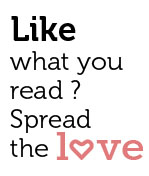 Share
A Taste of Portugal in Goa 
Chef Vasco Silveira shares The Secret of His Success with Goa Streets
A 300-year-old Portuguese house in the Latin quarter of Panjim, stomach overlooking the Ourem creek, is the site of a Goan culinary institution. It's the stuff of dreams, and Horse Shoe is Vasco Silveira's dream-come-true. For Vasco, whose life journey is as interesting as his restaurant, there could not have been a better location.
Horse Shoe completes a mind-boggling 35 years this year, a commendable feat anywhere, but especially remarkable in Panjim, where restaurants sometimes open and shut before the public even hears of them.
So for 35 years, Vasco has been serving gourmet cuisine to Goans and visitors from the rest of India and beyond. It's one of the few places in Goa where you can find truly divine Portuguese-inspired cuisine.
Vasco was born in Angola, Portuguese Africa. He left Angola due to the civil war in 1976, when he was 23-years-old, and went to Portugal to join family living there. His parents wanted to relocate to Goa, and Vasco, who trotted along on a holiday, ended up staying.
"I got interested in cooking when I was young, watching my mother cook different dishes from the local cuisine in Angola. I always wanted to be a restaurateur. I don't have formal education or training and learnt everything I know on my own by experimenting with various ingredients and methods, which makes a statement." says Vasco.
Thirty-five years ago, he started with a few tables, catering to the local crowd.
Back then, there were no pubs or nightclubs where people could chill out, and it didn't take long for the Horse Shoe to become the local after-work watering hole, plus a place to grab a bite. The other restaurants operating in Panjim at that time were Olympic, Aliados, Capuchino and Marietta.
Initially, Vasco served only authentic Goan food, with fish curry rice being the star offering. Along the way, he introduced the Portuguese cuisine, and over the years, the restaurant has become famous by word-of-mouth. Vasco recalls that his restaurant was only the second one to open on Rua de Ourem street.
It was mainly a residential area with beautiful, old Portuguese houses along the stream and meandering streets. He named it Horse Shoe, after one of his favorite restaurants which he visited regularly in Malange, the city where he lived in Angola.
Chef Vasco Silveira
Among the signature dishes at Horse Shoe are the Pao Com Chorico, local bread with Goan sausage; Caldo Verde, a characteristic Portuguese soup with kale leaves and potato puree; Feijoada (a Goan version of it), pork and butter beans in Goan masala; Bacalhau, cod fish cooked in Vasco's inimitable style, and the irresistible Bolo Sans Rival, a delicious moist cashewnut cake.
Taking a peek into a day in Vasco's world, we found that his day begins at 7.30 AM, when he goes to the market to get supplies.  The condiments (masalas) are ground fresh every day, and he personally cooks most of the food listed on the menu. Lunch opens at noon, his day ends after dinner. The focus is on freshness, and presentation.
There were few challenges then, reminisces Vasco. Now, with many cuisines being introduced to Goa, there is more competition. Three decades ago, it was easy to find labor, but today, his main challenge is to find skilled and honest workers.
Fish in a tangy tomato gravy wpotatoes
The uncluttered interior of the 100 sq mtr restaurant was designed by his brother-in law Abel, and his wife Evelise, with inputs from Vasco himself.
"Through the years, many dignitaries and celebrities have visited my restaurant. One recent visit was by Mrs Sonia Gandhi, who complimented me on the food served to her", says Vasco with a twinkle in his eye.
"Thirty five years is a lifetime!" he says.
What's the secret of his success? 
Fried Prawns
Hard work, perseverance, honesty and…divine intervention! Also, help and support from his mother-in-law, wife and daughter Myra.
"Most of my regular customers don't even open the menu," says Vasco. "They ask me to make their preferred dishes and I'm happy to oblige, which I guess also enhances the popularity [of the restaurant]."
Over the years, Horse Shoe has become an institution for its Goan-Portuguese cuisine, and achieved national recognition when it bagged the 'Times Now Award, for Best Western Cuisine- Western India,' in 2013.
• Food: Sublime
• Service: Highly personalized, completely warm
• Atmosphere: Understated, elegant
• Something Special: The Goan Feijoada
Horse Shoe- Rua de Ourem, Fonthainas, Panjim.
For reservations call –
0832- 22431788/9823240379