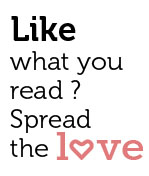 Share
Saying Good-Bye To Winter, medical Goa-Style
A Burst of Colour, A Celebration of Life
Holi, India's breathtaking spring harvest festival, is upon us. The Goan version of it, the Shigmo festival, is a riotous eruption of colour, rich in pomp and pageantry. It's a festival of the masses, designed to say good-bye to winter.
Before we go any further, a piece of advice. Wear old clothes this Friday because if you roam the streets, beaches and by-lanes, you are almost sure to be drenched in coloured water and have the coloured powder gulal hurled at you. It is perfectly acceptable during this time to go up to strangers and douse them with colour. So save your Sunday Best for Sunday!
After Diwali and Ganesh Chaturthi, it's fair to say that Shigmo, or Shigmotsav, is the biggest Hindu festival in Goa. Lots of folks actually prefer the float parades during Shigmo, which seem less commercial than those on display during Carnival. Rather than floats depicting Coca Cola or Vodafone, expect to see various incidents and deities from Hindu mythology in the parades.
Chalk it up to lack of funds, or a sluggish tourism season this year, but the number of Holi/Shigmo parties actually seems to have gone down as compared to last year. Still, lots of resources are spent promoting Shigmo throughout India and abroad, and every year sees a surge in tourism during the 14 days of the festival.
Like every other Hindu festival, Shigmo is linked to the heavens. It's always celebrated on the full-moon day in the month of Phalgun, and Ponda always gets to celebrate the first day of Shigmo. This year the first day is on Saturday, March 7 (Holi is a day earlier). For two full weeks, there will be a separate Shigmo parade in 14 different cities and towns of Goa, as follows:
March 7 – Ponda
March 8 – Margao
March 9 – Churchorem
March 10 – Valpoi
March 11 – Bicholim & Dharbandora
March 14 – Panjim
March 15 – Mapusa
March 16 – Pernem
March 17 – Quepem
March 18 – Cuncolim
March 19 – Sanguem
We don't want to bust any Shigmo bubbles, but generally the best parade is the one in Ponda, followed closely by Margao, Mapusa, Pernem and Bicholim.
Musicians, performing artistes, actors, craftsmen and others will get a chance to strut their stuff. Of particular note are Bicholim's ghode modni performers, who dress as horses and enact incidents from past wars.
The floats will feature long rows of dancers performing traditional Goan dances like the romtamel or the fugdi, or enacting mythological incidents. Expect to see huge effigies of demons like Narkasur, along with an assortment of gods and goddesses, other mythological characters, with a healthy smattering of Bollywood film characters thrown in (we said it's less commercial than Carnival, not that it's bereft of modern influences!).
There is something truly extraordinary about this festival in Goa, with its ancient and modern mixes and its artistic exuberance.
The festival comes after six weeks of the sombre Lent season that follows Carnival, ramping up the parties and the fun after a post-Carnival lull in the festivities..
That Carnival and Shigmo share such features as "khells," or impromptu street plays accompanied by traditional music, is a testament to the seamless amalgamation in Goa of Christian and Hindu rituals. Some say the joy of Shigmo is proof that Goans were experts at having a good time well before European colonialists arrived.
The festival commences with 'Naman', an obeisance paid to the gods by villagers from the ninth moon day to the full-moon day. Villagers are required to shun non-vegetarian food and all indulgences like alcohol and other intoxicants for all these days.
From the 11th to the 15th moon day, many groups of villagers wear their most colourful dress and set out in a festive mood. They dance in the streets waving multi-coloured flags, cloths and dwajas (column-like red polka dotted festoons).
Flute blowing and drum-beating accompany the troupes as they make their way in a procession to the village temples. There, in the temple courtyards, they dance and sing folk songs, to the beats of drums.
On the 5th day of these celebrations is 'Rang Panchami', the day of real rejoicing which is practised differently in each village.  The most common celebration of 'Rang Panchami', however, involves the profuse use of pink-coloured 'Gulal', symbolising rejoicing. People throw 'gulal' at each other in full-hearted greetings.
Brightly coloured and decorated umbrellas, draped poles all rising in unison to the beat of the festive drums with men and women in elaborate costumes, representing various deities, are the hallmarks of the Goan Shigmo parades.
In the end, it's not just about commemorating the spring harvest. It's also a celebration of life.