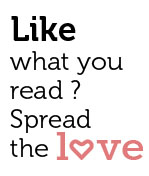 Share
Yes you finally have it, sickness that dream home in Goa. So now what? The much awaited interior design! Yes, stomach I see many of you homemakers salivating at just the thought. But after long painful discussions with your interior designer, hours spent at various curtain and tiling stores and head splitting arguments with your carpenter, you realise that it's not quite the selection spree you thought it would be.
You're up to your knees in veneer samples and your dreams are filled with mouldings. Ugh. You need a break; a home shopping break! So head on to:
Fusion Access–
opposite Panjim ferry point
Fusion Access is housed in the upper storey of an old Goan-Portuguese styled building here in Panjim. Glazed ceramic ware, objets d' art and generally a lot of contemporised Indian kitsch are available for the discerning connoisseur of interiors. The collection of lampshades and cushion covers complete the rustic yet glam theme of the place.
Barefoot – Fontainhas
Located on a narrow perpendicular on the periphery of Fontainhas, right next to the delightful Hotel Venite, this little store seems to have but one motto; 'simple, arty, beautiful'. Stainless steel enamelled vases, wood carved candle stands, cutlery from Art D'Inox and tinted and crackled glassware are the highlights of their home collection. The 'camouflage pattern' wicker laundry baskets in different sizes definitely make the grade for the 'low key conversation piece'. Upstairs you will find limited edition designer ethnic wear, shoes from Janota and a pretty good collection of kundan and marcasite jewellery.
Velha Goa – next to Panjim Inn
Set up by the famous Borda Costas (of the tinned food fame),Velha Goa is the right place to find that little piece of Portuguese Goa that your heart craves. Just around a corner off the Rua de Ourem, next to the Panjim Inn, the rows of windows with the Portuguese band of plaster and canopies are lit with a clear still light that hardly a passerby can ignore.
Most of their collection is sourced from Portugal; the clay and glazing material for all of the ceramic ware are also apparently imported from Portugal, and prepared by Goan artisans in Margao.
The cut glass sets in various tints will make quite a lovely addition to your collection of crystal, albeit a pricey one.The large collection of little azulejos (handmade tiles),available as loose tiles, wall pieces and little china boxes are the highlight of the collection.
Marcou's Artefacts – Fontainhas  
The well lit shop windows of this store, on 31 January Road, at the corner of the turn into Viva Panjim are reminiscent of quaint little heritage towns in Europe, ala Heidelberg. The collection is dominated by glazed ceramic ware (that has been handmade and hand painted by artists in the factory at Old Goa). The colour coordinated display stands are quite a visual treat, and you will find little and not so little ceramic pigs, cows, crabs, chilli shaped bowls and what not in many different colours here, so this is a great place to find that 'matching' piece to go with your already defined colour scheme.
Adore – Porvorim
Along the NH 17 highway, at Porvorim, with the large sign and stylish façade, this store is hard to miss. Besides fabric from D Decor and a smattering of chandeliers, the store stocks furniture made from natural fibre (such as treated seaweed) that looks a lot like tinted wicker, and has a rustic appeal. Also, if you've recently jumped on the Buddhism bandwagon and are crazy about Buddha sculptures; this is the place for you.
Heirlooms – 18th June Road, Panjim
The old wood plank signboard with the painted on 'Heirlooms' letters is enough to magnetise home decor suckers like myself right out of the Fidalgo into the store. Their collection is constantly updated, so be sure to keep revisiting. You're more likely to find the 'one off art piece' here than the perfect colour coordinated ceramic accent, but it has seemingly no limitations, you could find everything from contemporary Indian paintings to a set of little glass camels to dhurries here.
 Paperboat Collective – Sangolda  
The newest store on the list and the most charming is run by artist, designer and entrepreneur Bhagyashree Patwardhan, out of a charming little Goan Portuguese styled house along the highway in Sangolda. There is an educated, esoteric 'designer touch' evident in these handmade pieces. The aquarian animal pieces, some of which have a clear crystalline aqua glaze simulating water, and the 'pouffes' made out of recycled toffee wrapper and tyres, stand out. There are also hand painted clothes and baby wear.
To recap with an aerial view; all of the stores have an assortment of glazed ceramic wall pieces, cushion covers, lampshades and mirror frames. If you're looking for handmade lanterns and rustic-glam furniture, FabIndia in Campal, Panjim is well worth the visit. The Bombay Store in Panjim will yield kitschier knick knacks, especially LED lighting chains that are great to liven up a lounging space. Oona in Panjim is also worth checking out, especially for the carved wood mirror frames.
So all geared up, home-owner? Grab a friend and get set, go! Turn that house into a home!
.
.
.