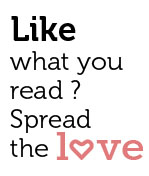 Share
By Deepika Rathod
Monsoon is the season that brings happiness to our life as it makes the environment cool after the hot and scorching sun rays during the summer. But, even after having the cool splash of monsoon rain, there are some flaws and negative effects from which you need to protect yourself. The damp and filthy conditions in monsoon plays a host for many disease causing germs, which cause some serious health attacks like dengue, malaria, conjunctivitis, typhoid, viral fever, pneumonia, gastro intestinal disturbances, diarrhea and dysentery. If your immune system is weak you are supposed to catch these diseases instantly. So it is really important to build your immunity to stay away from these diseases. You can ensure your immunity run smoothly by rounding out your plate with plenty of colourful servings of fruits and veggies, plus ample amount of water per day. Never eat if you are not feeling hungry, this is a solid cardinal mantra in monsoons. Doing so results in indigestion problems and illness. So, here are some specific guidelines regarding what to eat and what not to eat during rains.
FOOD TO IMPROVE IMMUNITY
Curd/ yoghurt contains healthy bacteria that keep the gut and intestinal tract free of disease-causing germs & thus will prevent you from getting ill.
Oats and other whole grain cereals like wheat, rye, barley and brown rice provide important B vitamins such as vitamin B6, pantothenoic acid and folic acid. These vitamins support the immune system.
Garlic contains the active ingredient allicin, which fights infection and bacteria & will prevent you from cold & cough. I highly recommend my patients to include raw garlic chutney in their daily diet.
Antioxidants rich food are all the fruits, vegetables & nuts. They are great for boosting immune system and they also provide plenty of vitamins. They increase the number of white blood cells and provide a sort of cell coating which acts as a barrier against viruses.
Drink herbal tea that has anti-bacterial properties like chamomile, peppermint etc. This may help to improve your immunity and help you develop strong immunity against germs and bacteria. Drink more than 3 lts of water per day.
FOODS TO AVOID
People who face skin allergies during rainy seasons must avoid spicy foods. Spicy foods raise body temperature and stimulate blood circulation and it leads to allergies and skin irritation.
Avoid eating fried items, fast food, pre- cut fruits and juices from road side vendors and stick to high quality and hygiene. This can give rise to stomach infection. Since during the monsoon season, humidity is really high in the environment, the ability of body to digest comes down.
Since water borne diseases are quite common during the monsoon season, try not to drink water that is not purified. Even after filtration, it is better to drink the boiled water as this will kill all germs and bacteria that have formed in water.
EXERCISE TIPS
You usually go for your walk or to the gym at a particular time & workout there for a fixed period of time. This becomes impossible when rains hit, but no need to stop your exercise. Stick to the same time plan for your indoor workouts too. Instead of going out try few simple easy to do things at home to stay fit & healthy like skipping, climbing stairs, jump squats, burpees, lunges, planks etc
Always be hygienic specially in monsoons by taking necessary precautionary measures like cleaning your house, washing hands before and after having a meal, washing feets properly to avoid infections, doing proper exercise & eating mindfully. Have a safe and healthy monsoon.
send in your queries to nutritionhub77@gmail.com