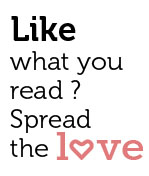 Share
It's Been An Emotional Roller Coaster Ride, But I'd Do It Again In A Cinematic Second!
As always, the trip to the Inaugural Ceremony on 20th Nov. was fraught with bus-catching, road-crossing, entry-finding and other sundry adventures. For me these ceremonies are a must-see because the colourful artwork and vigorous dances make them worthwhile. Normally, I'm allergic to crowds (no offence, personal thing) and speeches.
It involved a bit of running (literally) to get to the inaugural movie venue because of a road block. Whether it was because the traffic on the national highway was particularly heavy or because the cops were whisking the protesting FTII students away, I don't know. (Dear Readers, you are aware that the Film and Television Institute of India's students raised banners/slogans/(fingers, too, perhaps) at the venue, against the present Government's choice of Chairman for FTII… are you not?)
The first hiccup of being told that I didn't exist on the computer was resolved and followed by another, that the kit with the film synopses wasn't available. Finally everything settled into a routine by the 22nd Monday and we took our places in the mandatory queues.
The Russian 'The Territory' (Alexandr Melnik) took me to the Tundra, where in the '60s geologists went in search of gold, and mined tin instead. Reminded me of our soldiers on Siachen, toiling away whilst the babus in Delhi are comfortable, detached and selfish. Someday, a film will be made on them (both the soldiers and the babus).
The recent Paris killing led us to 'May Allah Bless France' ('Qu'Allah Benisse La France'). It showed how people in ghettos get 'Islamised'. How hard it is to get jobs, how easy to get into drugs, and even easier to get indoctrinated into religious fanaticism without money and work opportunities.
'The Moving Forest' was an adaptation of Shakespeare's Macbeth. Nothing's changed as far as human nature is concerned. Rural England 300 years ago and today's corporate world both feature jealousy, greed and murder. The small details and nuances, the modern dialogues conveying aptly the old ("out, out damn spot"), hold one's attention all the way.
I'm fond of non-fiction narratives. The story of a teacher who was losing his sight, who kept his secret until his class took an important exam, was a moving one: 'Carte Blanche'.
In 'Flocking', we discovered that in any community, if a girl is raped and the guy gets away, he will probably do it again. In this movie, the boy's mother knows he's guilty, yet takes no step to punish him.
'Kaili Blues', Chinese, was about a doctor who writes poetry and works in rural areas. Last year, a French woman had told me (at a screening) that she was waiting for something meaningful to happen and then fell asleep.Happened to me through this film.
The Pakistani 'Moor' was a disappointment for a different reason. The earlier films I'd seen from that country ('Bol', 'Khuda ke Liye') had been outstanding. Nevertheless, one got a glimpse of Baluchistan and how a country's inherited (from the Brits) railways were sold, bit by large pieces, to destroy a country. And how a handful of persons with integrity could change that.Message received loud and clear in India.
The Turkish 'Frenzy' showed us the sleazier side of lovely Istanbul. A man who is released from jail is given a job as a garbage collector and used as an intelligence agent. Coincidentally, his brother works in the same department as a dog-catcher. The twists of the tale get into the mind of a man out to save his family and do his job with integrity. He eventually gets into trouble because of the decision that his superiors take based on his inputs. And the fate of his brother and that of the terrorists are surprising.
The Press Conferences, the Master Classes and the Workshops gave me a peek into what happened behind the screen.  At Edward Pressman's class on Film Production, it was Mathew Brown ('The Man Who Knew Infinity') who told us how it took him ten years to make the film. He first read the book on which the film was made, whilst his brother (who composed the music for the film) was being treated in an oncology ward. It wasn't easy to translate the passion for mathematics for a lay audience. Support from a good producer can make things happen, even when the budget is low.
Nearly half or more the impact of a film depends on sound. Mark Mangini in his Press Conference explained how: in a sci-fiction movie, one has to create an environment no one has seen before. Similarly, the sound designer has to create sounds no one has heard before and which give the audience an earful (literally ) of an out-of-the-world experience.
Talking about casting, Nancy Bishop, who works between the USA and Europe said that geographical and political boundaries now are meaningless whilst choosing people for a film. For example, with China investing in films, there is a growing need for Chinese actors/themes/locations/music. The financers mostly decide who will take the lead role. Quite often, yesterday's big name wins over today's talent. One little secret she divulged was how good scripts were treasured. They were locked in special safes and printed on red paper so that no one could photo-copy them. She gets to meet new faces in acting schools and workshops, but often, she just picks people off the street.
The crowd at the Film Bazar has been increasing by the year. But the 46th IFFI, unlike the previous two, had lesser delegates, hence the seats to people ratio meant one could see some film or the other through the day. The hoi polloi went to Azad Maidan to see classics for free. 'Pyaasaa' and 'Jait re Jait' were screened there. The selection this year was very good.
When 'Magallanes' ended, the claps continued for many minutes. Peru, Brazil, Japan, Argentina, Iran… exciting films come from the least expected places.
Neighbouring Maharashtra brought thought-provoking films like 'Kothee' about how a family gets rid of a 6-7-year-old boy because he's transgender. The director cried when he told us about his experiences. With that kind of passion, it's no wonder the film is excellent. Our own Konkani 'Nachom-ia Kumpasar' has won awards across the planet. The actor, who spoke impeccable Konkani on-screen, is a Bengali settled in Mumbai. Talk of integration, films do that and more.
My ten days of armchair travel and journeys into other minds and cultures are almost over. It would be nice if we could have an IFFI every day. Though I'm not sure my heartstrings can take so much pulling.