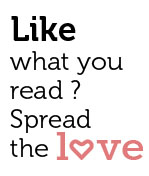 Share
Anoop Prakash and Srinivas Reddy at H.O.G. India National Rally in Goa
Celebrates 5th Anniversary in Goa
Goa is all set to give a roaring welcome to over 2, link 000 Harley owners and their families as they come together for the H.O.G. India 3rd National Rally and India Bike Week. The most awaited week of the year for Harley-Davidson owners, this year's edition is all the more special with the brand celebrating the completion of 5 years in the country.
"It's been an amazing 5 years in India, order from our debut at the Delhi Auto Expo in 2010 to the launch of the Street 750™ in 2014. We are looking forward to an epic celebration in Goa and welcoming thousands of Harley-Davidson owners and their families from across the country", said Anoop Prakash, Managing Director Harley-Davidson India.
"Since we opened Goa Harley-Davidson in late 2013, we have seen the leisure motorcycling culture in the city grow rapidly. Being a passionate motorcycle enthusiast myself, having Harley-Davidson host the H.O.G. India National Rally in Goa each year is indeed special for me. And today is no different as we gear up to welcome thousands of passionate Harley owners from across India to celebrate the H.O.G. India 3rd National Rally!" said Srinivas Reddy, Dealer Principal Goa Harley-Davidson.
The H.O.G. India 3rd National Rally in Goa, kick-starting today at the India Bike Week grounds, will see Harley-Davidson celebrating with customers united by a common bond and shared passion for freedom, adventure and the open road.
Honoring the Big 5 winners: A whopping 75 Harley owners from across the country will be awarded with the coveted Big 5 patch at the H.O.G. India 3rd National Rally. Awarded to riders who complete all four zonal rallies and the H.O.G. India National Rally within a year, the Big 5 patch commends riders on their passion and spirit for motorcycling and covering thousands of kilometers across the country in a year on their Harley-Davidson. This year's winners attended Harley-Davidson events in Goa, Pushkar, Hyderabad, Khajuraho and Udaipur.
Chapter of the Year: Watch as Harley-Davidson India crowns Capital Chapter, Delhi as the 'Chapter of the Year 2014' The prestigious H.O.G. 'Chapter of the Year' is awarded to the most active chapter, and for the collective effort and contributions made by the members in their chapter.
More ways for Harley-Davidson enthusiasts to join the party at India Bike Week
Witness the thunder of over 2000 roaring Harley-Davidson motorcycles at the H.O.G. India 3rd National Rally Parade: Witness the spectacular sight of thousands of roaring Harleys ride into the India Bike Week grounds in the biggest ever Harley-Davidson Parade at 4:00 pm from Nazri Grounds, Baga, on 21st February.
Note: The Corner is  a regular space where businesses, entrepreneurs and all others with noteworthy projects can 'Strut their stuff'